Victims who were living on rent to be given allowance
Victims asked to come to Divisional Secretariat on Tuesday and Thursday for issues on land ownership
Prime Minister Ranil Wickremesinghe, who met a delegation of victims of the Meethotamulla garbage dump collapse disaster, yesterday promised the residents of the area a host of benefits to address the current situation.

The Premier, who engaged in discussion on the challenges faced by the victims, said steps will be taken to provide an allowance to victims who were living in the area on rent.

To facilitate evacuation of those living in risk areas, the Government will be providing a transport allowance in addition to a Rs. 50,000 monthly allowanced to be given for three months. The Prime Minister also said that any outstanding amounts in housing loans obtained from the National Housing Development Authority will also be written off while compensation will be given for property losses.

All victims were requested to visit the Divisional Secretariat in groups on Tuesday and Wednesday, to address any issues regarding their landownership and title deeds.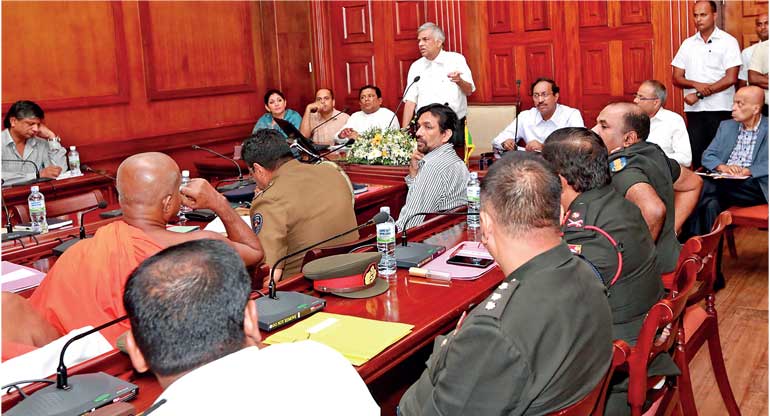 After addressing the basic issues faced by the residents, the Government will be able to plan ahead, the Prime Minister said.

Disaster Management Minister Anura Priyadarshana Yapa, Home Affairs Minister Vajira Abeywardana, Law and Order Minister Sagala Ratnayake, Local Government Minister Faiszer Musthapha and MP S. M. Marikkar were present at the meeting.