Sri Lankan delegation in Pakistan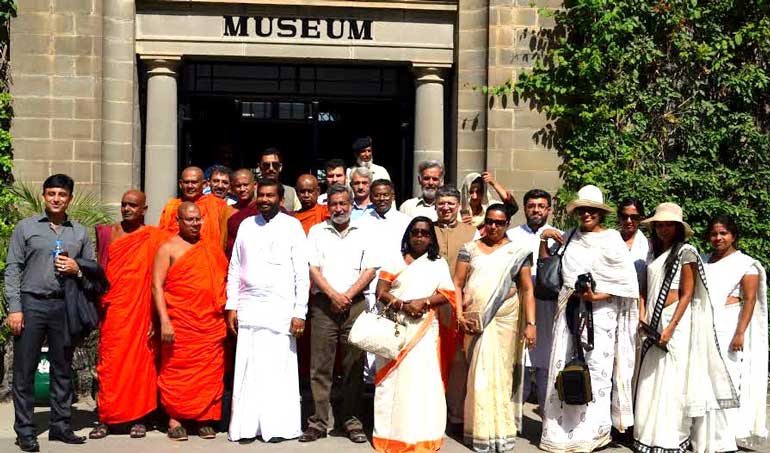 Sri Lankan delegation at Taxila Museum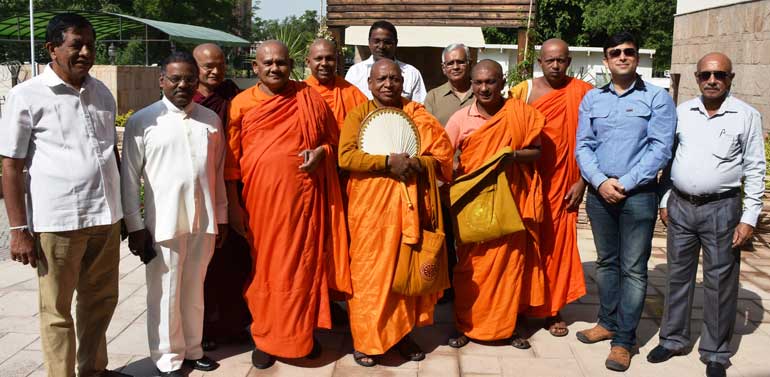 Sri Lankan clergy visit to Pakistan
The first-ever Vesak Festival organised by the Government of Pakistan was successfully concluded with the return of delegation to Colombo.

The Sri Lankan delegation which was invited by the Government of Pakistan to visit the Gandhara region. During their stay in Pakistan the delegation visited Taxila and Takht-i-Bhai besides visiting Islamabad and Karachi from 29 May to 1 June.

The Sri Lankan delegation led by Minister for Primary Industry Daya Gamage and Minister for Petroleum and Natural Resources Anoma Gamage and comprised of senior monks/religious scholars, senior Government officials and pilgrims. Press Attaché of Pakistan Muhammad Daud Ehtisham also accompanied the delegation as special representative of High Commission of Pakistan.

As a special gesture of goodwill the Government of Pakistan invited clergy and pilgrims only from Sri Lanka to this historic occasion. Gamage, in a statement to media at Bandaranaike International Airport, said that the visit of the Sri Lankan monks and the exposition of Pakistan's most sacred relics in Sri Lanka would open new avenues of cooperation in the field of culture. He lauded the role of Pakistan for enhancing cultural relations and taking initiatives for the promotion of religious tourism.

Senior scholar Prof. S.B. Hettiarachche said that despite being a Muslim country Pakistan had done a lot for preservation and restoration of centuries-old Buddhist heritage sites. He said such a rich archaeological treasures should be showcased for the followers of Buddhism across the globe.

Senior Professor of University of Peradeniya Dr. Madduma Bandara said these archaeological sites were considered sacred and most important for Buddhists all over the world and it was our privilege to visit these holy sites and it is the only spirit of mutual coexistence for others that can preserve them.

Senior Monk Ven. Nahalle Wajiragana Thero said as home to Buddhist civilisation Pakistan was deeply revered by Sri Lankans. He said the visit of the monks would help fetch more religious tourists to Pakistan. He further said that it was his dream to visit these holy sites and he wished to visit them again and again.

The delegation members expressed their deep gratitude for the entire visit and thanked the Government of Pakistan for arranging the first-ever Vesak Festival and warm welcome and hospitality extended to them during the visit.

Celebration of the Vesak Festival at Taxila will be an annual event in which Buddhists from all over the world will be invited to participate.