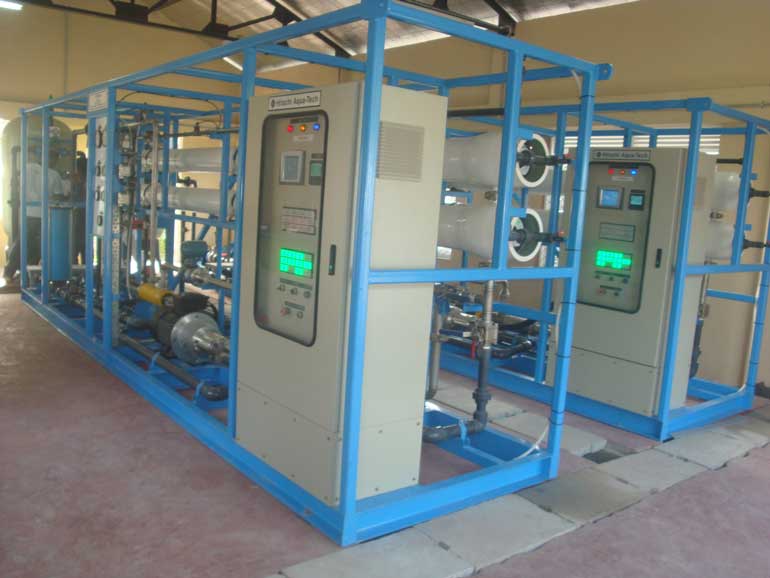 The Sea Water Reverse Osmosis Plant at Delft Island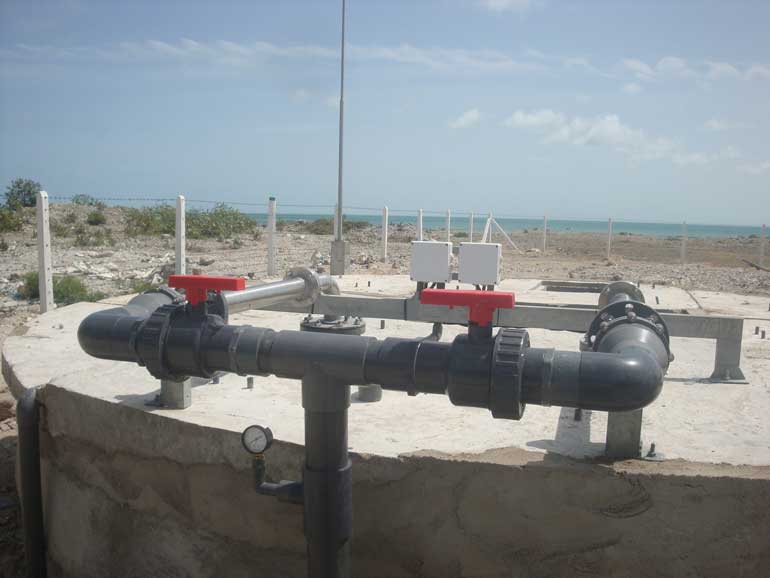 The National Water Supply and Drainage Board (NWSDB) of Jaffna partnered with United Tractors and Equipment (UTE) for a project to supply and install two Sea Water Reverse Osmosis Plants with ancillary works in order to ensure a consistent supply of drinking water to the people of Delft Island.

The project was driven with the intent of addressing the crucial need for clean drinking water on Delft Island. With this in mind, the reverse osmosis plants, which are worth Rs. 56 million, were installed.

These plants, which have a capacity of 100 cubic meters, allow for the conversion of saline water to purified potable water for the people of Delft Island.

Delft Island is the most remote inhabited island belonging to Sri Lanka which was out of reach for many due to the journey through rough seas. The only fresh water source in the island for the habitat was the 'Devil's Well', which made drinking water a necessity.

Ecologic Systems Ltd. is the environmental engineering arm of UTE and is a fully-owned subsidiary of United Tractor & Equipment Ltd. Ecologic said that it was proud to be the pioneer company in Sri Lanka introducing customised environmental solutions to the industry.

With over two decades of expertise of being a design and build process engineering solution provider, Ecologic has earned the trust of a varied clientele from a number of industries including the government sector, hospitality, garments, rubber, packaging, printing, fertiliser and industrial chemicals, food and beverages and construction.

Their services include not just design and fabrication but also installation, testing and commissioning and plant operations as well as obtaining statutory approvals for clients. As a further service, plants supplied by Ecologic enjoy a 24-hour breakdown service at no extra cost. This policy is even extended to plants supplied by others.

Ecologic prides itself on meeting established environmental standards while minimising resource utilisation and maintaining high-quality service.

Clients who place their trust in Ecologic Systems Ltd. will find that their waste is treated economically and with minimal impact to the environment. Seawater Reverse Osmosis Units for this project were supplied by Hitachi Aquatic Engineering Ltd. and UTE has collaborated across borders with Singapore-based company Hitachi Aquatic Engineering in executing this project through the provision of electrical and mechanical contracts. This includes the installation, testing, commissioning and training of client staff and a wide array of other after-sales services as well.

With UTE in the field, Delft Island is flourishing now with ample drinkable water for the 4,530 inhabitants dwelling on the island.