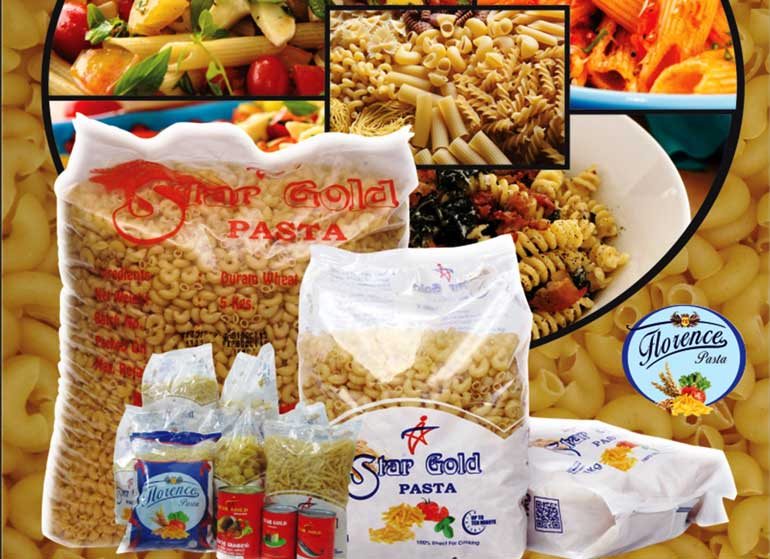 In order to meet the demand for health conscious products among Sri Lankan consumers, R.G. Brothers & Co. has introduced a No Fat No Sugar Star Gold Pasta to the market.

This innovative product is manufactured using raw materials imported from Italy – the land of pastas. Made with pure durum wheat flour, the Star Gold Pasta is available at all leading shops in packs of 1 kg. and priced at Rs. 300. It is also available in 400 g in Florence brand name.

Star Gold Pasta, manufactured at the factory of R.G. Brothers & Co. situated in Wattala, is quality certified by the Industrial Technology Institute (ITI). Produced by using modern Italy technology with its unique recipe and under strict supervision and quality control, Star Gold Pasta provides which is certified as a health product contains both taste and high quality to the discerning consumer and is ideal for children too.

"We manufacture Star Gold Pasta under strict international standards. The durum wheat flour used for producing this product is of high quality nutritional and certified global standards. The quality of our product has been testified by satisfied customers," stated R.G. Brothers & Co. Managing Director P. Ramanathan, on the launch of this innovative product.

R.G. Brothers & Co., situated at No. 78, 4th Cross Street, Colombo 11, is the manufacturers and sole distributors of Star Gold Pasta and the product is available on wholesale basis too.