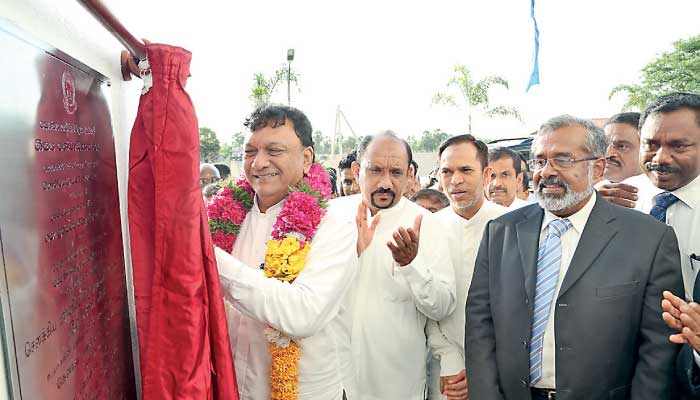 Leader of the House and Minister of Higher Education and Highways Lakshman Kiriella has said that the proposed new Constitution will be put forth to a referendum after being presented to Parliament.

Kirella revealed this at the opening ceremony of a new 4-storey Ladies' Hostel at the Batticaloa Pillayardi of the Eastern University last week.

The hostel, built at a cost of Rs. 250 million, consists of 140 rooms and can accommodate up to 350 students.

The Minister, expressing his views, said that countries like Singapore and Malaysia had solved their problems and had uplifted their economy but unfortunately Sri Lanka had not been able to do the same. The country's two main political parties tried to gain power by bringing forth the ethnicity issue; but today both parties have joined together to solve all these problems, said Kirella.

"We know where our government is headed. Our main priority is to create a new constitution. All parties present in Parliament have put behind their radical ideas and come to a common ground. I believe that we could create a constitution that everyone can accept. We will present the new constitution within the next two months to the Parliament, after which it will be put forth to a referendum. We will get the consent of the people instead of forcing the new constitution upon them."

State Minister of Rehabilitation and Resettlement M. L. A. M. Hizbullah, Deputy Minister of Rural Economic Affairs Ameer Ali, Additional Secretary of the Ministry of Higher Education and Highways P. G. Jayasingha, Procurement Director Somanath Gamage and Vice Chancellor of the Eastern University Prof. T. Jayasingham also took part in the event.