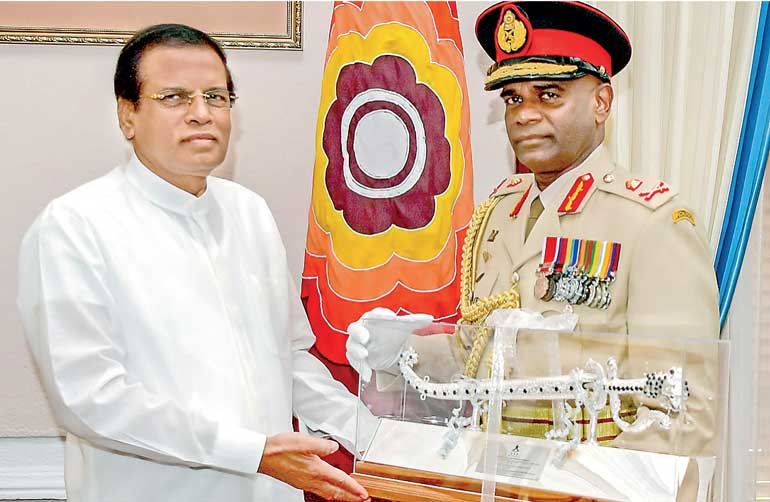 The new Commander of Sri Lanka Army, Lieutenant General Mahesh Senanayake has set out his vision and future roles of the Army to elevate the organization to meet the required modern standards considering the country's current needs.

Formally meeting with Commander-In-Chief President Maithripala Sirisena today at the Presidential Secretariat after assuming office as the 22nd Commander of the Army, Lieutenant General Mahesh Senanayake informed the President that he has already set out his vision and future roles of the Army underlining the need to throw the Army's full weight behind the development of the country. Lieutenant General Senanayake further enlightened the President about his intentions to make some structural changes to the organization to elevate it to required modern standards, taking due cognizance of prevailing concerns and development efforts, related to nation-building, national reconciliation and fast changing social reforms in society.

He also mentioned to the President that he would like to run the Army with one-third of its strength for combat preparedness, another one-third for nation-building and the remaining third for Army administrative purposes.

President Sirisena extending his best wishes to the new Commander during the formal courtesy visit, gave his blessings on intended Army reforms and the organization's onward-march as defenders of the nation, the Army Media Unit said.

On the occasion the Army Commander presented a replica of a sword to the President as a symbol of bravery and dignity of the organization.