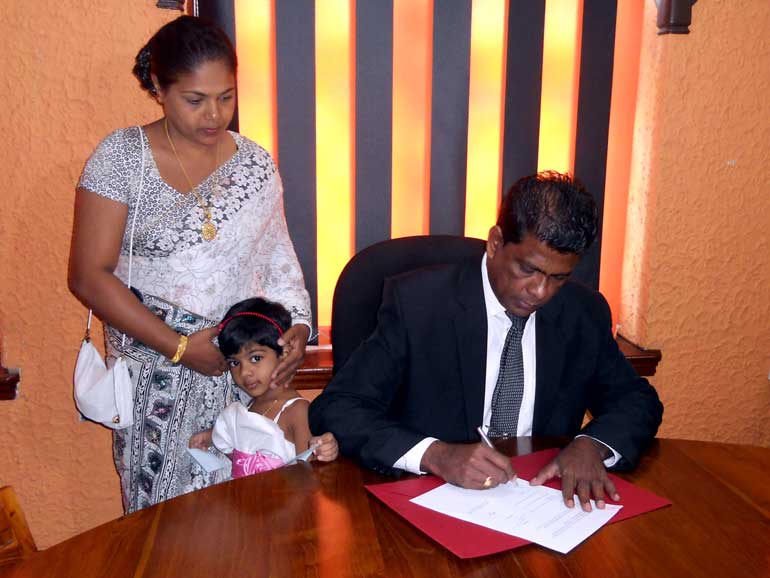 Attorney-at-Law and Legal Educationist, Nanda Muruttettuwegama has assumed duties as the new Chairman of the Lankapuvath Ltd, the National News Agency of Sri Lanka.

Expressing his views at the occasion, Muruttettuwegama stressed that he will do his utmost best to restore the National News Agency of Sri Lanka to its former glory which had weakened due to various reasons in the past.

Muruttettuwegama, who is the Managing Director of the Centre for Professional Studies (CfPS) Law School, has consolidated his role as one of the most prominent lawyers in the island-nation. He also holds the position as the Chairman of the Sri Lanka Broadcasting Corporation (SLBC) in addition to the Chairmanshipof the Lankapuvath Ltd.

Lankapuvath Ltd. was established parallel to such institutions as the National News Agencies of India (Press Trust of India), Malaysia (Bernama News Agency), and People's Republic of China (Xinhua News Agency), and commenced operations in 1978 as a result of an idea generated at the United Nations Educational, Scientific and Cultural Organization (UNESCO). Since then, Lankapuvath Ltd. has remained and operates under its agreement with the Ministry of Parliamentary Reforms and Mass Media in Sri Lanka, as the National News Agency.

Late Veteran Journalist Esmond Wickremesinghe, father of the incumbent Prime Minister Ranil Wickremesinghe has served as the first Chairperson of Lankapuvath Ltd.

The company has five shareholders and primary national media establishments are among them. These are; Sri Lanka Broadcasting Corporation (SLBC), Sri Lanka Rupavahini Corporation (SLRC), The Independent Television Network (ITN), Associated Newspapers of Ceylon Limited (ANCL) and The Express Newspapers (Ceylon) Limited.

Lankapuvath National News Agency currently operates as an international news provider for AsiaNet Pakistan (Pakistan), Factiva Dow Jones & Company (United States), New Delhi Television Ltd. (India), the Organisation of Asia-Pacific News Agencies (OANA, Russian Federation), and Sputnik News Agency (Russian Federation).