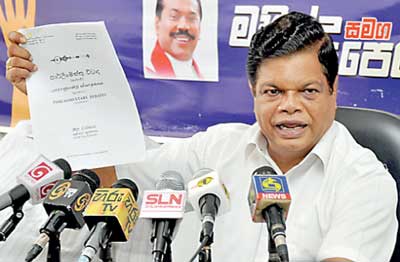 The most widespread opposition to taxes in Sri Lanka's history, by consumers and businessmen on the same stance, was witnessed during the past couple of weeks, former minister Bandula Gunawardena said.

He stated that previously shops were closed down in Pettah, Sri Lanka's main and longstanding trading hub for wholesalers and retailers, only during the riots of July 1983.

"This is the first time in history that Pettah was closed due to VAT since the riots of July 1983," he told reporters yesterday.

The UPFA MP said that certain prominent figures in the Government had claimed that the opposition was created by traders who were avoiding taxes.

He stated that businessmen did not easily join protests unless they were burdened to the extent that they could bear it and not due to what any political party told them to do.