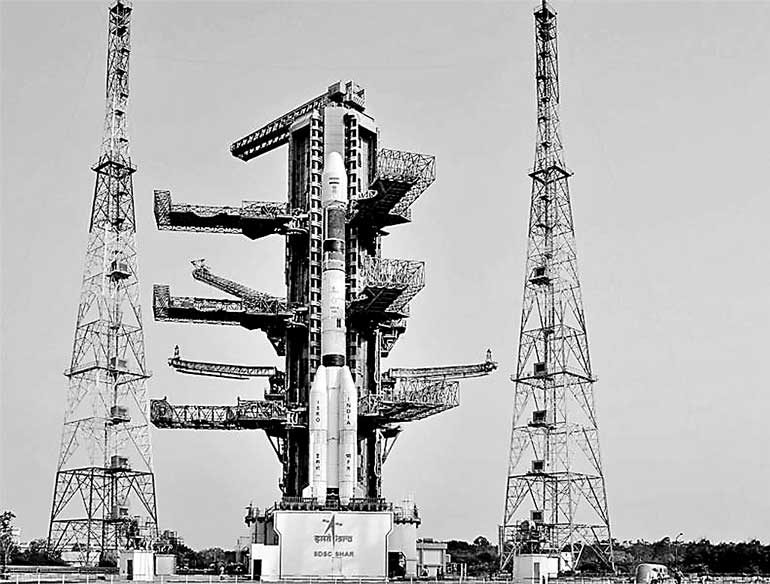 The South Asia Satellite, a unique example of South Asian regional cooperation in space sector, was successfully launched yesterday by Indian Space Research Organisation (ISRO) from Sriharikota.

Following the launch, Prime Minister Narendra Modi was joined by leaders from South Asian countries participating in the project President of Afghanistan Ashraf Ghani, Prime Minister of Bangladesh Sheikh Hasina, Prime Minister of Bhutan Tshering Tobgay, President of Maldives Abdulla Yameen, , Prime Minister of Nepal Pushpa Kamal Dahal "Prachanda", and President of Sri Lanka Maithripala Sirisena, in an unprecedented video-conference held to mark the launch.

Speaking at this historic occasion, the Prime Minister said that the launch of the South Asia Satellite marks the fulfillment of India's commitment and also the beginning of the journey to build the most advanced frontier of the region's partnership.

He said that the project will touch the lives of the people of Afghanistan, Bangladesh, Bhutan, Maldives, Nepal, Sri Lanka and India through regional cooperation in the area of space technology applications in telecommunication and broadcasting, tele-medicine, tele-education, e-governance, banking/ ATM services, cellular back-haul, meteorological data transmission, disaster response and networking of academic and research institutions.

The Prime Minister said: "The collective choices for our citizens will bring us together for cooperation, not conflict; development, not destruction; and prosperity not poverty."

The Prime Minister thanked the leaders of the participating countries for their strong and valuable support that translated this vision into reality. Prime Minister and other leaders congratulated the ISRO on the successful development and launch of the satellite.

Ambassadors and High Commissioners of the participating countries were also invited to the Satish Dhawan Space Centre, Sriharikota, to witness the launch.