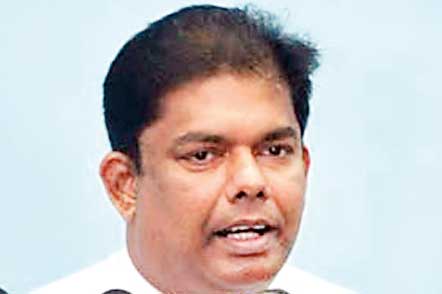 The unruly behaviour of several Parliamentarians of the Joint Opposition on Tuesday in Parliament was pre-planned, charged Minister of Parliamentary Reforms and Mass Media Gayantha Karunathilake.

Addressing the weekly Cabinet briefing yesterday at the Department of Government Information, Minister Karunathilake said the behaviour of those MPs, who had become frenetic after their unsuccessful May Day rally, was very unpleasant and was condemned by all party leaders.

According to the Minister, this was the first tense situation in the House which resulted in the spilling of blood. He said he expected a proper investigation and immediate action against the culprits who instigated the brawl.

Deputy Minister Karunaratne Paranavithana said the security of VIPs was provided following a mechanism. He said that during the post-war period the Government had decided to deploy Police for VIP security while keeping the military forces involved in national security.

Yesterday's brawl was allegedly instigated by the MPs of the Joint Opposition when Minister Field Marshal Sarath Fonseka was making clarifications on the removal of Army personnel deployed for the security of former President Mahinda Rajapaksa and replacing them with Police officers. The fistfight resulted in several members getting injured and UNP Parliamentarian Sandith Samarasinghe was admitted to the Colombo National Hospital.