The 2016 May Day, which after a long time tested the strength of the country's political parties despite not being an election, ended by once again displaying the UNP's supremacy as Sri Lanka's largest party, says UNP General Secretary Kabir Hashim.

"The May Day was proof that the UNP clearly has no challenge," he said in a statement.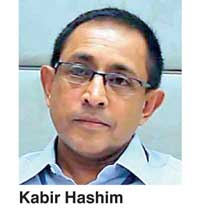 The Minister of Public Enterprise Development stated that hundreds of thousands of people came to Colombo on Sunday (1 May) accepting the invitation of the United National Party (UNP) to celebrate Labour Day with them.

He said that the event joined history as the largest attendance for a May Day procession in the country in the recent past.

The UNP General Secretary expressed his gratitude to UNP supporters from all across the island for their tremendous assistance and participation in the rally.