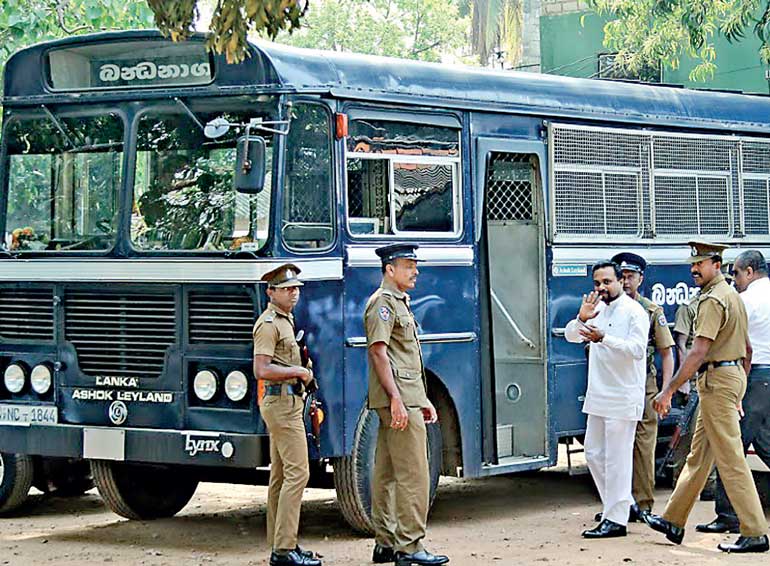 Former Housing Minister Wimal Weerawansa is seen being taken to prison yesterday after he was ordered to be re-remanded until 20 February by the Colombo Fort Magistrate on charges of misusing 40 state vehicles - Pic by Shehan Gunasekara
Maithree Gunaratne yesterday claimed that he was today appointed by the President as the competent authority of Mineral Sands Cooperation after being sacked from Lanka Coal Company (LCC).

Last month the Minister of Power and Renewable Energy Ranjith Siyambalapitiya sacked the Board of Directors of the Lanka Coal Company (LCC), including Chairman Maithree Gunaratne.

The Minister stated that the move came after taking into account the facts, recommendations and conclusions of the report submitted by the Auditor General to the Parliament's Sectoral Oversight Committee on Energy regarding the coal purchases made by the Lanka Coal Company from 2009-2016.

Ministry officials recommended dissolving the company's board of directors and appointing a new board after discussing the changes necessary to the composition, powers, responsibilities and duties of stakeholders.