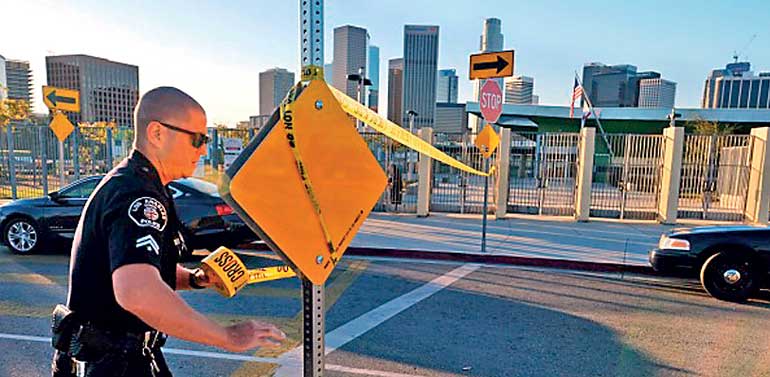 A police officer puts up yellow tape outside of Edward Roybal High School in Los Angeles
Reuters: Los Angeles shut down all of its schools on Tuesday, ordering some 643,000 students to stay home after officials received a threatening email, only weeks after a deadly Islamic State-inspired attack in San Bernardino.

Authorities searched some 900 schools during the shutdown of the nation's second largest school district, which appeared to be unprecedented in scale.

The head of the New York City Police Department said officials there received a similar threat and indicated the Los Angeles closings may have been an "overreaction."

The Los Angeles school district regularly receives threats, but this one stood out for its scale, schools Superintendent Ramon Cortines said.