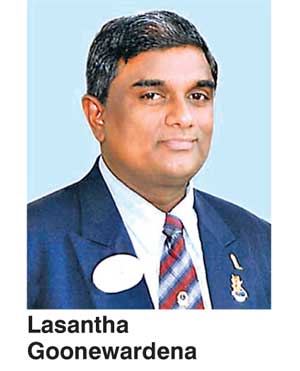 Member of the United National Party Working Committee, Western Province UNP coordinator and UNP Colombo District Manager Lasantha Goonewardena has been nominated by the UNP to represent the UNP at the Conservative Party Conference in Birmingham UK.

The conference sessions will start on Sunday 2 October and conclude in the early afternoon on Wednesday 5 October. Over 15,000 conservative party members, donors, diplomatic and corporate sector guests are expected to attend the packed conference program. This will be the first conservative party conference with Theresa May as party Leader and Prime Minister therefore the conservative party expects a high level of participation.

Throughout the conference Lasantha Goonewardena will attend the speeches, exhibitions, fringe meetings, presentations and evening receptions. Further Goonewardena will participate in bilateral meetings with Conservative party Ministers and MP's.