Says no LTTE cadre survived last battle to give accurate information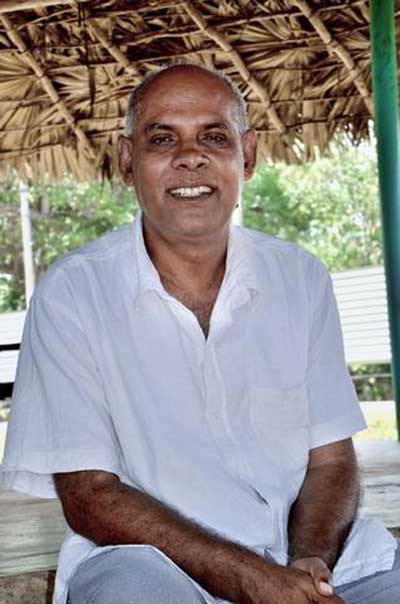 Former Leader of the LTTE's international wing Kumaran Padmanathan
By Shanika Sriyananda

Former Leader of the LTTE's international wing Kumaran Padmanathan alias KP urged not to dig into the past to analyse how former LTTE Leader Vellupillai Prabhakaran died in 2009 but to rally around the Government to serve the people and develop the country.

Pathmanathan, who had close connections with the LTTE as the LTTE's chief international spokesman and arms procurer during the last months of the final battle in 2009, said no one could give a real picture about Prabhakaran's death as not a single LTTE cadre who remained with Prabhakaran in the last few days of the final battle was left to testify about his fate.

"I had some contacts to access ground information but all of them had died during the last fighting at the Nanthikadal lagoon. But it is now impossible to make a conclusion about the way he died," KP told the Daily FT.

He said all Sri Lankans suffered immensely during the three-decade-long war and there was no benefit by digging into past as still there were lot to do to uplift the living standards of the people of the north and the east.

The LTTE's former Military Wing leader and former Deputy Minister of Resettlement Karuna Amman previously made controversial remarks to Tamil Nadu TV channel alleging Prabhakaran had committed suicide by shooting himself to prevent the military capturing him. However, the allegations were refuted by former Army Chief Field Marshal Sarath Fonseka in a statement.

Fonseka had told the Indian Express that Prabhakaran had a head injury in which a part of the skull had come off and he might have been hit by shrapnel from a mortar bomb or a shell. "If he had shot himself, the bullet would have come out from the other side of the head. But this had not happened," he said. KP, who had communicated with the LTTE leadership through a satellite phone from his hideout abroad during the last few days of the final battle, said he was the only one who had close connections with the ground but couldn't make any remarks about Prabhakaran's death as there was no one left to communicate with him.However, KP said he didn't want to get involved in anything as he had sacrificed his entire life to serve the children of the north and the east.

"The children in my orphanages are my life," he said. He added the first children's home – Sencholai – in Kilinochchi started with 10 war-affected orphans had now multiplied to over 350 children. Run on donations, locally and internationally, through diaspora, KP requested Tamils including politicians to serve the people rather than making "useless remarks to gain political mileage".

The JVP has filed a case seeking an order to the Government to arrest KP, levelling 190 charges against him.