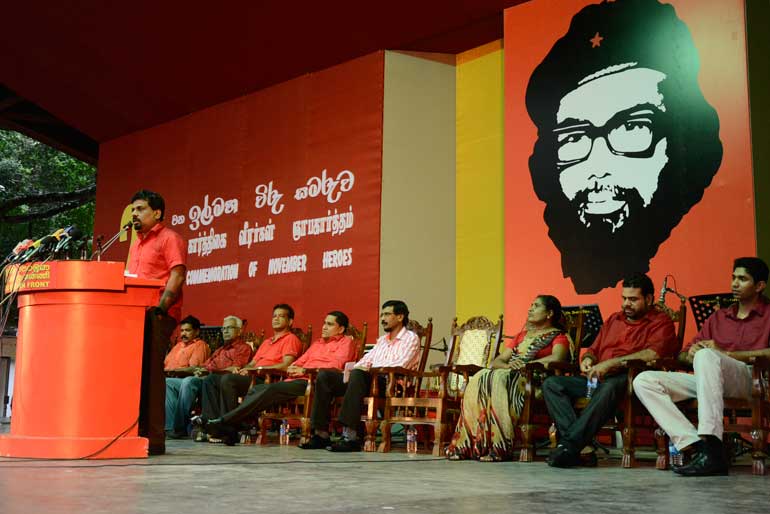 By Chamodi Gunawardana

The Janatha Vimukthi Peramuna (JVP) yesterday conducted its 26th Commemoration of November Heroes with a large gathering of party members and affiliates at the Viharamahadevi Open Air Theatre, Colombo.

Senior JVPers including Leader Anura Kumara Dissanayaka, General Secretary Tilvin Silva, Propaganda Secretary Vijitha Herath and Politburo member K. D. Lal Kantha paid tribute to the November Heroes' statue with flowers and candles.

JVP leader Dissanayaka stressed that the main purpose of holding an annual commemoration was to express their respect to the founder-leader of the JVP Rohana Wijeweera, who sacrificed his life for the country. He added this ceremony was a tribute to the all JVP heroes who were killed by then the United National Party (UNP) government in the late 1980s.

He pledged to continue the JVP's mission of creating a just and free society to fulfil the last wishes of the fallen November Heroes.