Former Minister Johnston Fernando who was in remand custody was released yesterday on bail by the Kurunegala High Court.

He was released on a cash bail of Rs. 25,000 and a surety bail of Rs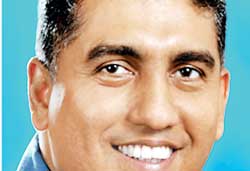 . 2.5 million. The Attorney General had not raised objections to the bail appeal which was taken up for consideration yesterday.

The Financial Crimes Investigation Division (FCID) arrested the former Minister of Co-operatives and Internal Trade on 5 May after he arrived at the FCID to give a statement on alleged financial misappropriations amounting to Rs. 5,275,000 at Lanka Sathosa Ltd., which took place during his tenure as the Minister.