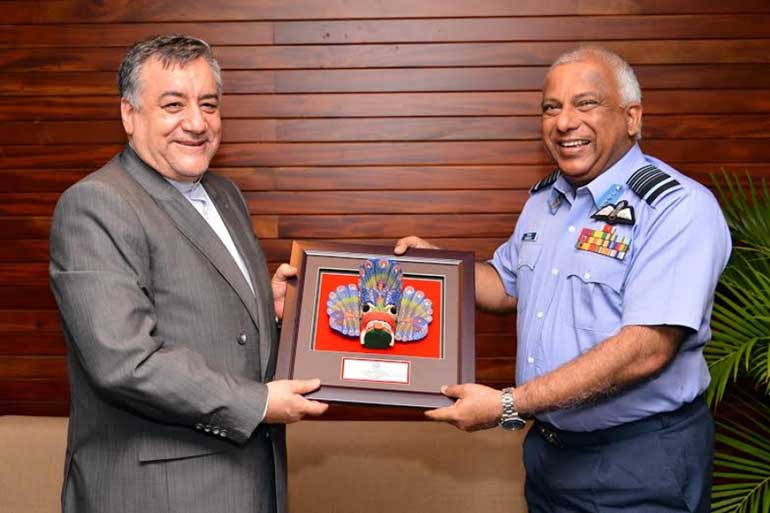 Iranian Ambassador to Sri Lanka Mohammad Zaeri Amirani called on the Chief of Defence Staff, Air Chief Marshal Kolitha Gunatilleke at the Office of the Chief of Defence Staff on 18 February.

The Ambassador was accompanied by Colonel Ebrahim Rohani, Military Attaché, of the Embassy of Iran in Sri Lanka.

During the cordial discussion, the Ambassador and the Chief of Defence Staff exchanged views on matters of bilateral interest and recalled the longstanding relations between Iran and Sri Lanka. The meeting culminated with the exchange of mementos to mark the visit.