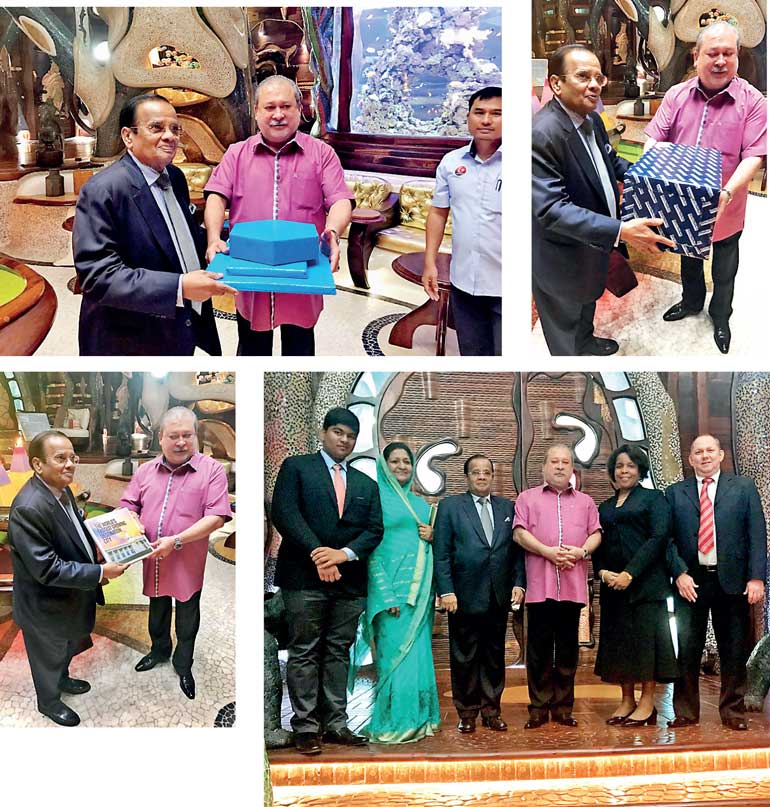 Sri Lanka High Commissioner to Malaysia A.J.M. Muzammil had a meeting with Sultan Ibrahim Ismail Ibni Almarhum Sultan Iskandar Al-Haj on 28 April.

The Sultan hosted a lunch for High Commissioner Muzammil and his wife at his palace in Johor. During the discussions, the High Commissioner revealed the progress made by the new Government in Sri Lanka, particularly the rapid development that is taking place in the country.

The Sultan has expressed his willingness to invest in Sri Lanka and has stated that he has visited Sri Lanka on several occasions. On the invitation extended by the Sultan, the High Commissioner also visited the Forest City development project. Forest City is a smart city project with a building area of 1,370 acres and an investment of $ 100 billion which is estimated to create more than 220,000 job opportunities in Johor by 2035.