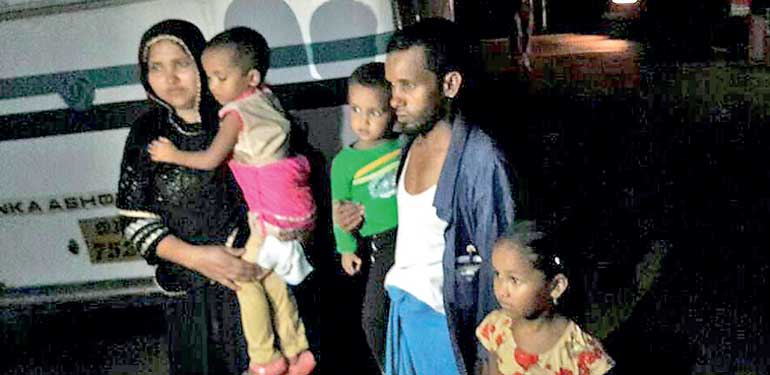 By Parameswaran Navaratnam

A group of refugees from Myanmar which was taken into custody by the Sri Lanka Navy was ordered to be held at the Mirihana Immigration Detention Camp by the Mallakam Magistrates' Courts.

The group, which included 16 children, was presented before the magistrates' court yesterday and was initially charged with violating the Immigration Law, a criminal offence under the Sri Lankan legal system.

However, according to their lawyer Rushdhie Habeed, the group held refugee cards issued by the United Nations High Commission for Refugees (UNHCR).

"They have been refugees for the last four years and have passed through Bangladesh and India. In India they have got the UNHCR card. They were offered to be taken to Western Australia by a person there and that is how they have entered Sri Lankan waters," Habeed explained.

On 30 April the Sri Lankan Navy took the group into custody and handed them over to the Kankesanthurai Police. After being produced before the Mallakam Magistrate they were remanded until Tuesday under the Immigration Law.

"We have made a plea to the courts to change the charges that have been filed. As they hold valid registration with the UNHCR they cannot be charged under the Immigration Law. Although we are not a signatory to the refugee treaty, we have an MoU with the UNHCR to facilitate refugees," Habeed said.

The Court has sought clarification on the matter from the Attorney General. The local UNHCR office is in the process of verifying the details given by the group, a spokesperson for the UNHCR said.