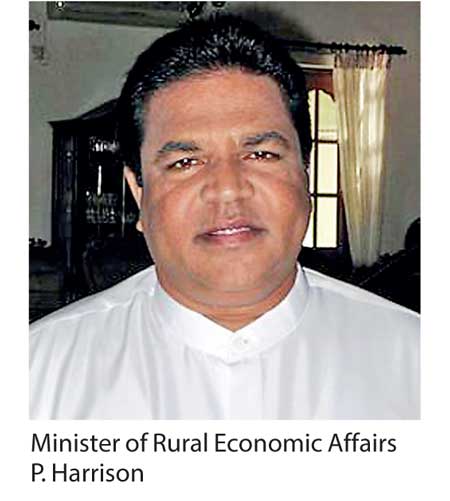 The Government yesterday assured that there will be political stability till 2020 at which time the next parliamentary election is scheduled to take place.

Minister of Rural Economic Affairs P. Harrison said that there was a lot of talk these days of a change in Government soon taking place.

He said that the Government could not change until the next parliamentary election which will be held by 2020.

The Minister said that even holding mass street protests would not see the Government being removed.

Harrison said that it was natural for there to be rifts within the Government when the two main political parties in the country are working together for the first time.

However, he says the Government will continue its journey and develop the country. (Colombo Gazette)
JO is on the brink of being torn apart: Shantha Bandara
Leader of the Sri Lanka Youth Front, Shantha Bandara, stated that the Joint Opposition (JO) was on the brink of being torn apart.

He expressed this view at a press conference yesterday.

He stated that such a situation had arisen due to the JO's lack of political knowledge and proper leadership.

He further stated that a great many members of the JO were politically narrow-minded.

Bandara went on to say that President Maithripala Sirisena should vest his leadership in someone else by 2025 and remain as the advisor of the party after that.

The Sri Lanka Freedom Party (SLFP) expected advice of a similar nature from former President Mahinda Rajapaksa, he added.

Speaking on the elections, the parliamentarian stated that all necessary preparations were being made to conduct the Provincial Council polls at the start of 2018.

Furthermore, he stated that a survey conducted on 1 August had revealed that the number of supporters of the SLFP and the President had in fact increased.