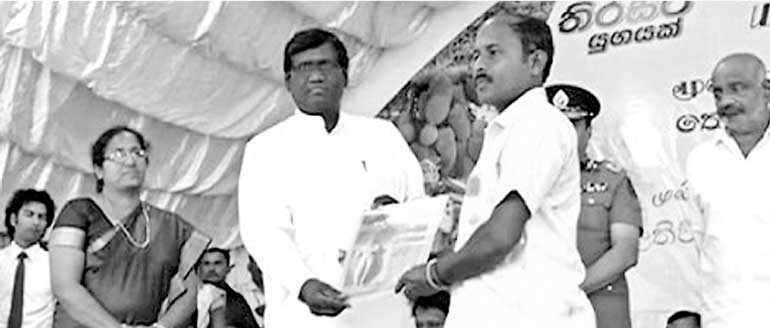 The Government has released another 243 acres of land held by the Sri Lanka Army in Mullaitivu in the Northern Province to the people in the area.

The Government is in the process of consolidating the land in the north to provide land ownership to the people in the war-affected region along with the required facilities. Accordingly, at a function held Wednesday at the Mullaitivu Vidyartha Vidyalaya, the people in the Mullaitivu area were awarded land entitlement deeds and subsistence.

At the function, land entitlement deeds were presented to 1,352 families and subsistence of Rs. 100,000 each was given to 300 low income families of the district.

In parallel to this event the Technical Laboratory of the Mullaitivu Vidyartha Vidyalaya was vested with the students. Parliamentarians Shiva Mohan and Dharmalingam Siddartha were among those who participated in these events.