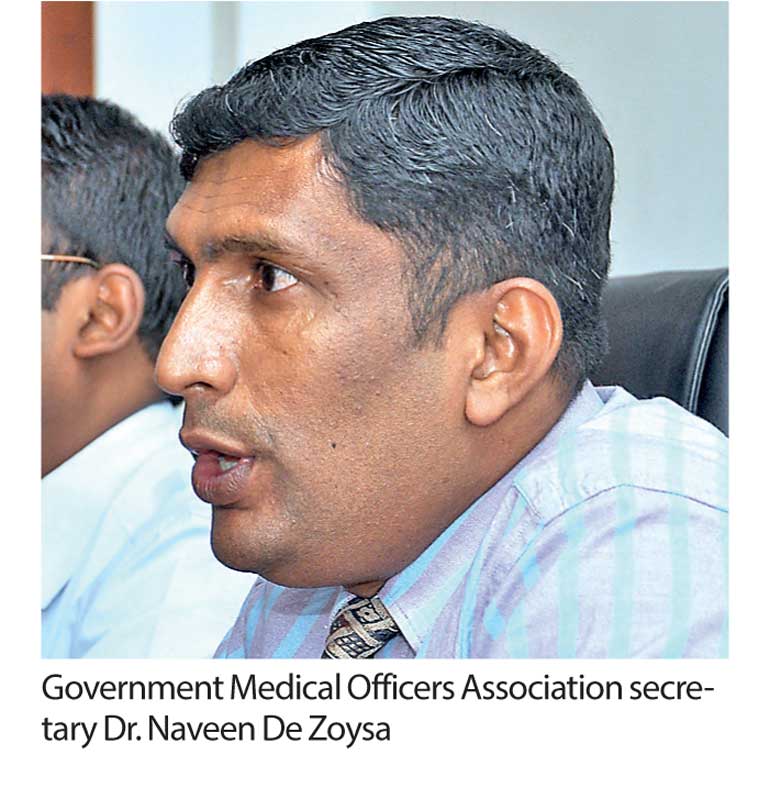 Claims over 160 TUs have pledged support
SLTB supports move but will not join general strike on Friday
Over 100 TUs pledge support including nurses and railway trade unions
The Government Medical Officers' Association (GMOA) yesterday threatened to launch a strike on Friday, with the support of a number of major trade unions, against the Government's inaction over the issue of the private medical college.

Claiming that the strike will be one of country's largest trade union actions, the GMOA claimed it had the support of over 160 state sector trade unions including those comprising teachers and nurses.

The move comes in the wake of an ultimatum to push the Government to accept the proposals given by the GMOA and State-run medical faculties on the controversial South Asia Institute of Technology and Medicine (SAITM).

"Six health unions, including the GMOA, 10 teacher and principal unions and all student unions, including the Inter-University Students' Federation (IUSF), will join the proposed TU action," GMOA Secretary Nalinda Herath told Daily FT.

He said more than 160 other trade unions had pledged their support to the fight against SAITM. The GMOA claimed that two subject ministers were working hard to destroy the health sector and free education, which was the lifeblood of the country.

The Sri Lanka Transport Board (SLTB) however revealed that it would not join the trade union action, although it has pledged its support to the GMOA.

"If the Government does not agree with the demands laid out by the GMOA to address the SAITM issue, then we will join in with all future trade union action taken by GMOA to push the Government," said All-Island Transport Workers' Union General Secretary Sepala Liyanage.