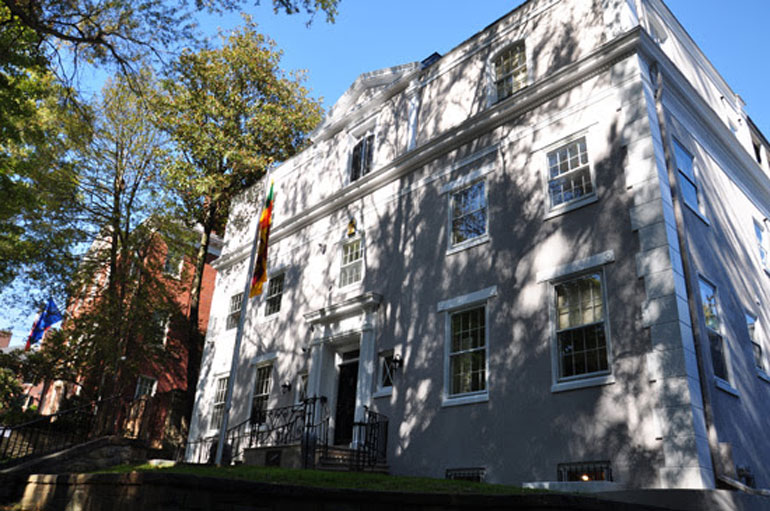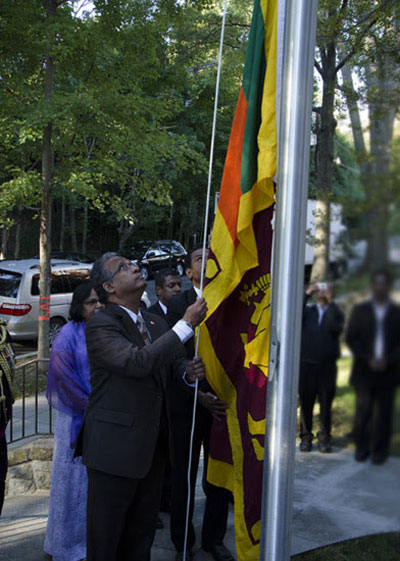 Washington DC: Sri Lanka's Embassy in Washington D.C. has moved to its new chancery premises on October 19th marking another milestone in the seven-decade long diplomatic presence in the United States.

The Ambassador and the staff marked the occasion with a simple and solemn ceremony at the new premises on 3025, Whitehaven Street, NW, in the presence of religious dignitaries representing multiple faiths, who invoked their blessings on the new premises and its staff.

Addressing those present, Ambassador Prasad Kariyawasam observed that the occasion happily coincides with the recent exponential progress in the bilateral relationship between the United States and Sri Lanka. Sri Lanka established diplomatic relations with the United States and opened its first chancery building on Wyoming Avenue soon after gaining independence, in 1948.

The premises on Wyoming Avenue witnessed the ebb and flow of the US-Sri Lanka relationship over the years; a robust relationship that has remained one of the most important for Sri Lanka based on shared democratic and multi ethnic values that bind the two countries and create natural affinities. The Ambassador on this occasion paid tribute to all those officers who had served Sri Lanka at the previous premises of the Embassy on Wyoming Avenue.

The Ambassador also remarked that the more spacious and elegant new building would help better profile and project Sri Lanka in the United States capital and serve as a user-friendly establishment for all those who seek services of the Embassy, in particular, the Sri Lankan American community in the United States.