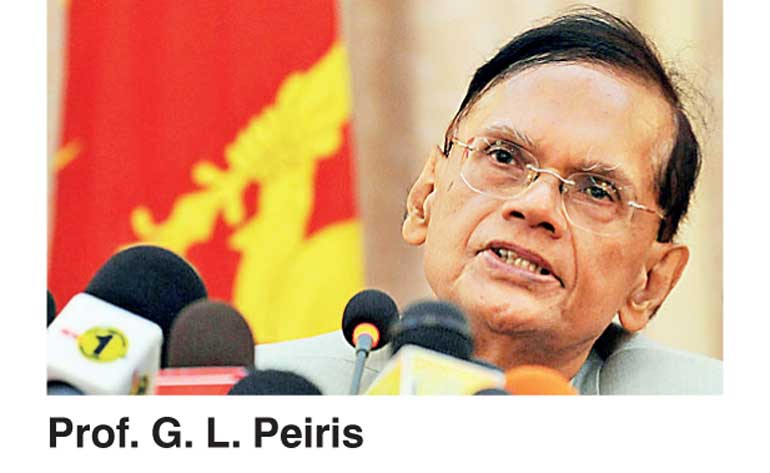 The Joint Opposition yesterday slammed the Government for considering what it termed as conditions that would be harmful to the country to regain GSP+ and claimed diaspora communities were responsible for the European Union (EU) holding Sri Lanka to 27 international conventions.

Sri Lanka Podu Jana Peremuna (SLPP) Chairman and JO Member Prof. G. L. Peiris charged that the EU was attempting to get involved in the internal matters of Sri Lanka and alleged it would be beneficial to the aspirations of Tamil diaspora groups.

"The EU has presented 58 conditions towards Sri Lanka to obtain GSP+ and those conditions are comprised of rules which could undermine the victory of the war," he told reporters.

Prof. Peiris also charged that some conditions such as repealing the Prevention of Terrorism Act (PTA) would make war heroes vulnerable to be prosecuted before international criminal courts.

He further said that the Government had promised the EU to repeal the PTA and replace it with the Counter Terrorism Act (CTA) and claimed that proposing the GSP+ facility was an incentive to implementing fresh legislation. "The Government is expected to adopt those conditions under any circumstance to restore the concession. The sad story is that the Government has no backbone to oppose to such recommendations," he claimed.