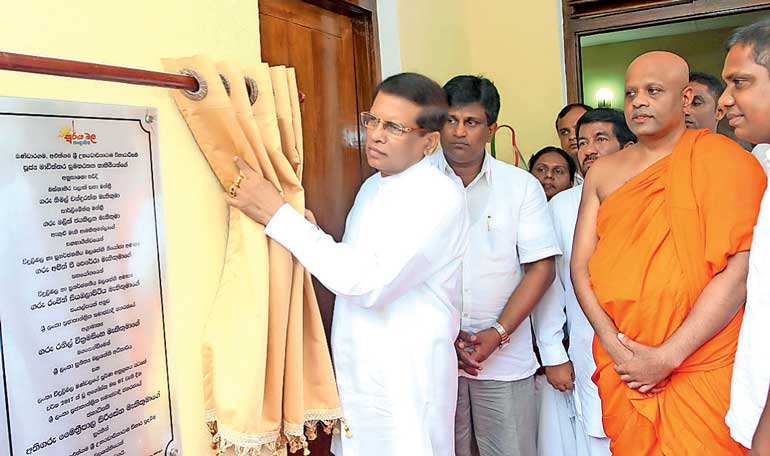 President Maithripala Sirisena said that the Government has implemented a development program to uplift the rural economy, speaking at a ceremony held to unveil the pinnacle of the new Chaithya of Sri Jethawanarama Viharaya at Aralaganwila.

The President said the Government's intention was to grant the benefits of the development to the people and uplift their economy.

He said that the education, health and drinking water facilities in Polonnaruwa District would be completed within the next three years, eliminating the injustice caused to the people of the Polonnaruwa District.

The President emphasised that the village temple was the most important place in history as well as in the present and in the future to build a virtuous society and it is the intention of the present Government to achieve the aspirations of development within a spiritual society providing the facilities to the religious places.