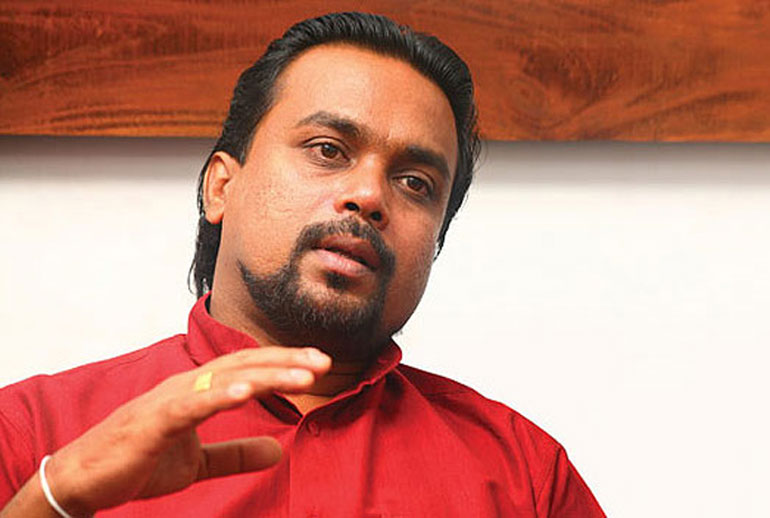 By Chamodi Gunawardana

Criticising the Government's move to convert Parliamentary proceedings as a Constitutional Assembly, the National Freedom Front (NFF) claimed it violates Parliamentary tradition.

NFF Leader Wimal Weerawansa alleged that if the Government expects to convene Parliament as a Constitutional Assembly it should call for a Referendum first to get the people's approval.

The proposal to set up the Constitutional Assembly for the drafting of a new Constitution would be tabled today by Prime Minister Ranil Wickremesinghe. The 21 member committee to work on the new Constitution will be appointed by the Parliament. The Speaker, the Prime Minister and the Opposition Leader will head the new committee to draft the Constitution. Once drafted, the Constitution will be approved by the House before it is submitted to the people at a Referendum.

Weerawansa claimed the Government followed an unconstitutional method to pass the new Constitution that is influenced by "Western imperialism and Tamil Diaspora."

"If the Government is really worried about amending the Constitution in the people's interest, it should adhere to the Constitutional process of passing a Draft Bill. It must appoint a Select Committee to Draft the Bill and once Cabinet approved the Bill it should be presented to the Supreme Court for its recommendations," he said.

Weerawansa charged the Government wants to skip the step of seeking recommendations from the Supreme Court, because it already knows the new Constitution will comprise of clauses which definitely call for a Referendum.

"Joint Opposition MP Dinesh Gunawardena has voiced the entire Opposition's objection to this at the all party meeting held Thursday. However neither President Maithripala Sirisena nor the Prime Minister paid attention to our opinion," he alleged.