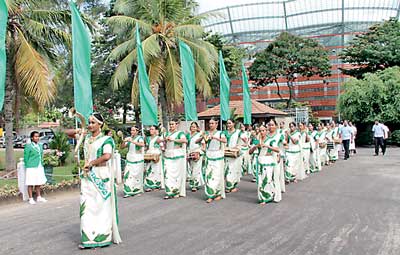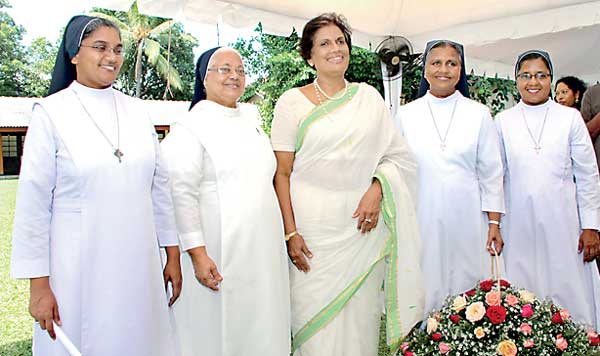 Former President Chandrika Bandaranaike Kumaratunga visited her alma mater St. Bridget's Convent for a special church service celebrating her 70th birthday, led by Cardinal Malcolm Ranjith, from 9.00 a.m. on 30 June.

The service was held in the school chapel and was attended by her sister Sunethra Bandaranaike, the heads of her alma mater who had been with her during her school years, and close friends including classmates.

She was welcomed to the event by a processional led by the current prefects and students of St. Bridget's.

After the service there was fellowship with well-wishers and the cutting of a celebratory cake in the presence of her sister Sunethra and Cardinal Ranjith. Kumaratunga turned 70 on 29 June.