A comprehensive book written on the ETCA titled 'ETCA neeyekda? Akramanikayekda?' will be launched at National Library and Documentation Services Board Auditorium, Independence Avenue, on Wednesday 19 July at 4 p.m. The event is organised by Professionals' National Front.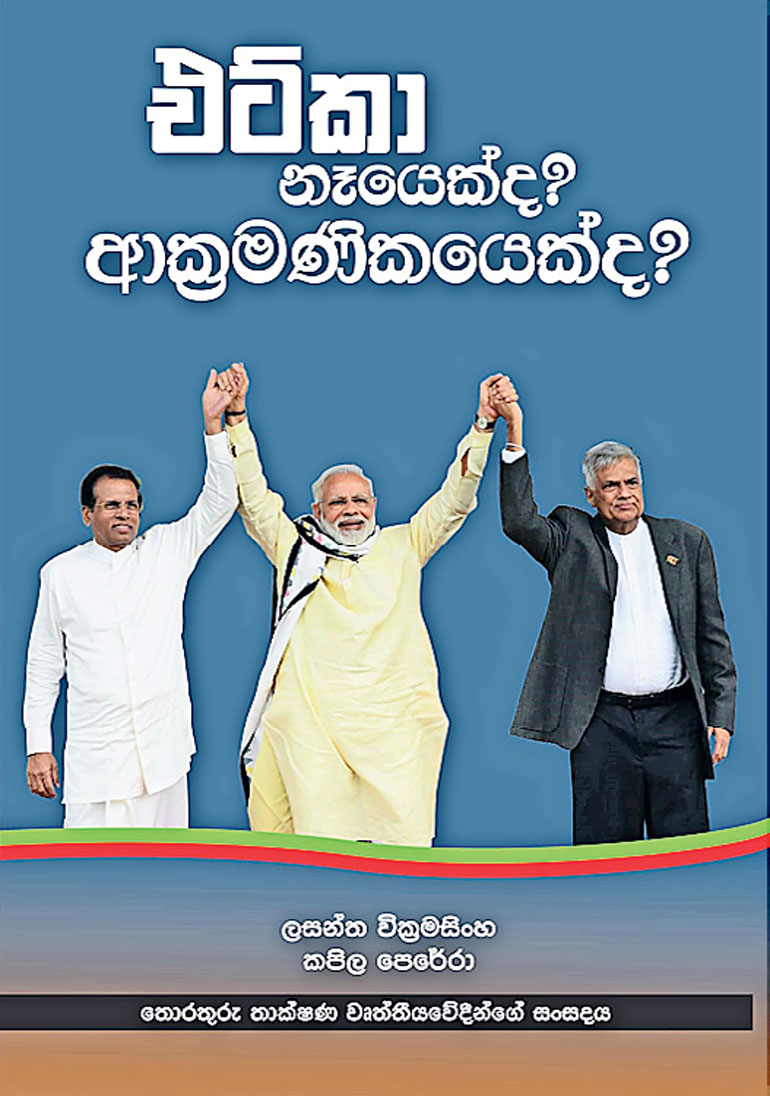 The authors are Association of IT Professionals President Kapila Perera and Association of IT Professionals Secretary Lasantha Wickramasinghe. The book which is published by the Association of IT Professionals opens up a formal dialogue on reality behind the ETCA agreement and related environment.

The launch will be addressed by Dr. Gunadasa Amarasekera, Senior Professor in Political Economics Prof. Sumanasiri Liyanage, Former Central Bank Governor Ajith Nivard Cabraal and President of Yuthukama Sanwada Kawaya, Gevindu Cumaratunga. The launch will be chaired by Professionals' National Front President Dr. Anurudda Padeniya.

Appreciating the voluntary service rendered to the needs of the country for forming a National Policy on International Trade, this book will be presented to all members of the Peoples' Commission for National Trade Policy, including Former Vice Chancellor of the University of Colombo Prof. W.D. Lakshman and former Attorney General Palitha Fernando PC.