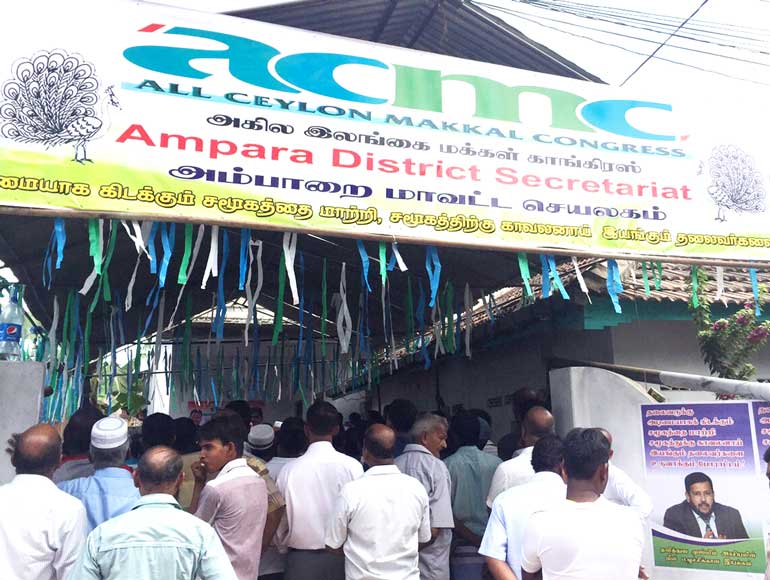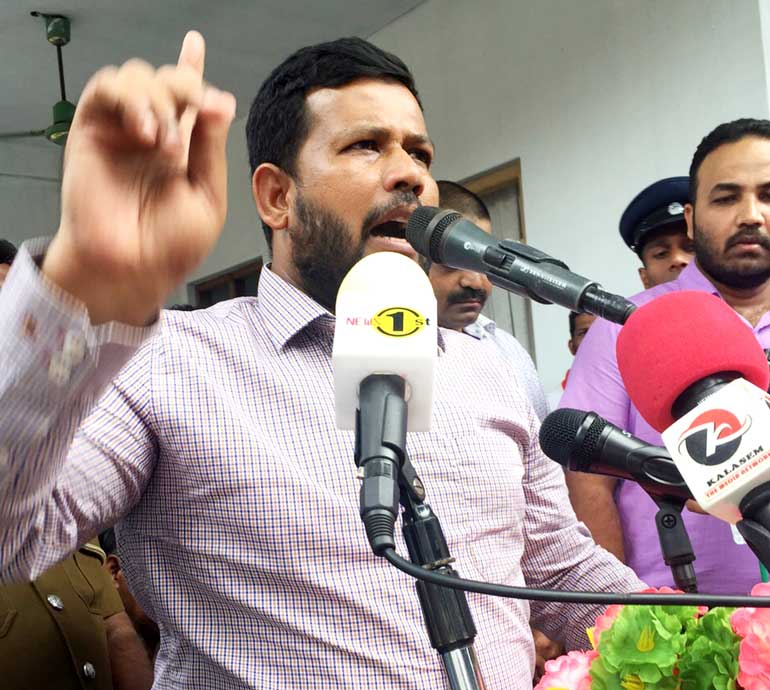 Moving his party, the All Ceylon Makkal Congress (ACMC), to the Eastern Province for the first time, the ACMC's leader Rishad Bathiudeen has moved his battle right into the political fulcrum of the East, Ampara, which is also considered the home turf of the Sri Lanka Muslim Congress (SLMC).

Addressing voters in Sammanthurai, Ampara on 27 July in, Bathiudeen said: "In the Northern Province, the ACMC is contesting with the UNP. Seeing the sad political situation of Muslims in the East, the ACMC has arrived in Ampara to contest and as a result we are taking on the SLMC's home turf on our own, without being part of any mainstream parties like we are in the North. The Sri Lanka Muslim Congress (SLMC) has lost the confidence of Muslims in the country and today has no strength to face the latest polls on its own.

"No more the frontrunner in Muslim politics, the SLMC is now sadly compelled to join the UNP to collect votes - even in its own bastion of Ampara. That is the sad plight of the SLMC - a lame duck. Some top Muslim politicians in the country say our ACMC has arrived in Ampara to make the Eastern Muslims politically destitute but let me say that the Eastern Muslims are already politically destitute thanks to the inaction of the SLMC in addressing Easterners' issues."

Bathiudeen's Eastern foray started on 24 July in Ninthavur before he eventually journeyed to key eastern spots such as Ampara, Ninthavur, Marudamunai, Kalmunai, Saintamaruthu, Attalachenai and Akkaraipattu. Bathiudeen was given a rousing welcome by huge crowds specially in Ninthavur, Marudamunai, and Attalachenai. Eastern youth continued to rally round him in increasing numbers.

A well-known SLMC organ in Sammanthurai, the Executive Central Committee of the SLMC of Mavadipalli of Sammanthurai have already announced their crossover to the ACMC early this week. Several Eastern Muslim civil associations that are readying to back the ACMC are expected to announce their support.

The ACMC is fielding 10 candidates for seven slots in the Digamadulla District's electorates of Ampara, Kalmunai, Sammanthurai and Potuvil in the Eastern Province. It is contesting alone in the East while in the Northern Province it is joining hands with the UNP.