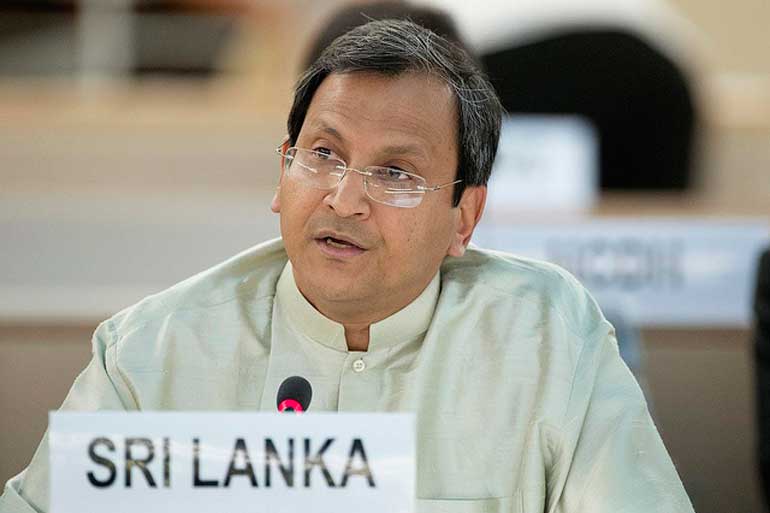 The Colombo Process has helped to ensure that migrants continue to remain beacons of hope and opportunity, Sri Lanka's Permanent Representative to the UN in Geneva and Chair of the Geneva based Colombo Process member states, Ambassador RavinathaAryasinha said this week at the launch of the Third Senior Officials Meeting of the grouping in Colombo.

The Colombo Process is a regional grouping of 11 countriesin Asia, that have substantial numbers of their nationals working abroad, and managing contractual labour. Sri Lanka assumed the Chair of the Colombo Process in October 2013. Ambassador Aryasinha noted while opening the meeting that when Sri Lanka took over the chair of the Colombo Process from Bangladesh two years ago conventional wisdom had been that Colombo Process countries in most instances being competitors, many of the issues member states would have to grapple with within the Colombo Process were beyond the capacity of the group.

"Two years on, at a time 'migrants' are largely associated as conveyors of despair and a threat in many parts of the world, we have been able ensure that they continue to remain beacons of hope and opportunity," the Sri Lankan Envoy to Geneva told the meeting.

Aryasinha said that Sri Lanka had received the full support of the entire Membership of the Colombo Process in its quest for the betterment of the countries' migrant work forces across the world.

"Being competitors for the same markets or other national interests has not stood in our way. Sustaining this, and translating this collective will and voice of the Colombo Process to concrete and tangible actions that leads to a future where the rights and wellbeing of our migrant workers and their families are secured even more, remains our challenge," he emphasised.

The Ambassador said there was an estimated overseas worker population of 45 million of Asian origin which is growing in numbers and diversity in terms of destination and source countries. "Their contributions to the economies and development are increasingly becoming vital not only for their own countries but also as a catalyst for upward socio-economic mobility in the region and internationally as well," he said.

Minister for Foreign Employment ThalathaAthukorale, who is Chair in Office of the Colombo Process attended the opening of the meeting. G.S. Withanage, Secretary of Minister of Foreign Employment was also in attendance.

The grouping comprises Afghanistan, Bangladesh, China, India, Indonesia, Nepal, Pakistan, Philippines, Sri Lanka, Thailand and Vietnam.