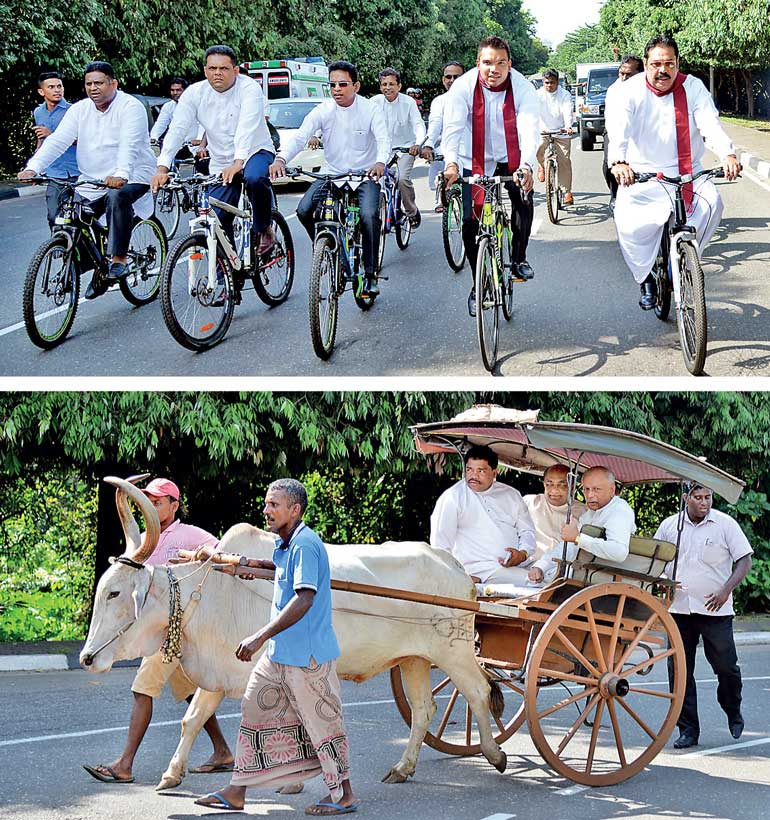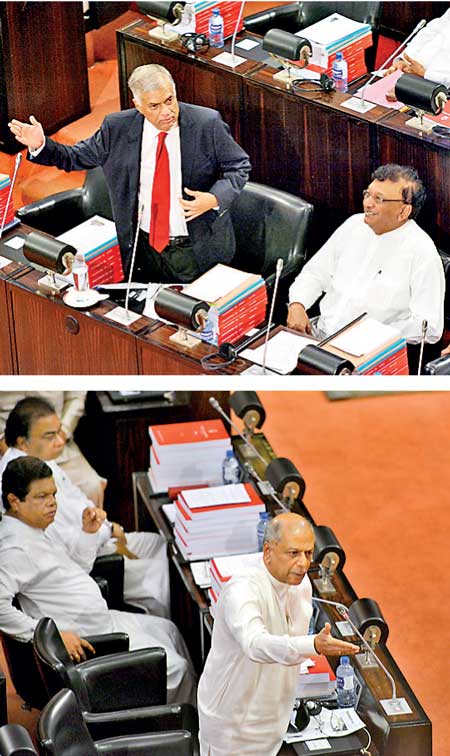 By Ashwin Hemmathagama – Our Lobby Correspondent

Led by former president and Kurunegala District Member of Parliament Mahinda Rajapaksa, some members of the UPFA Joint Opposition parliamentary group arrived on bicycles to Parliament yesterday for the Budget speech.

They were protesting against the recent fuel shortage and accused the Government of alleged mismanagement of the petroleum corporation.

"This Government is unable to solve the petroleum issue. So we have come here to protest. The police were not willing to let us through on bicycles," UPFA Joint Opposition group strongman MP Namal Rajapaksa told the Daily FT.

Expressing his concern, UPFA Joint Opposition parliamentary group leader MP Dinesh Gunawardena sought an investigation over police obstructing their movement in Parliament. "Lawmakers have freedom of movement. Police cannot obstruct us from entering Parliament," he said.

In response, Prime Minister Ranil Wickremesinghe promised that an investigation would be conducted into the police's obstruction and on the Joint Opposition group's dislike of using vehicles.

However, the luxury vehicles of the respective Joint Opposition lawmakers were spotted entering the Parliament premises shortly after the MPs entered the House through the members' entrance and left behind their bicycles, which were taken back by their personal staff and security.