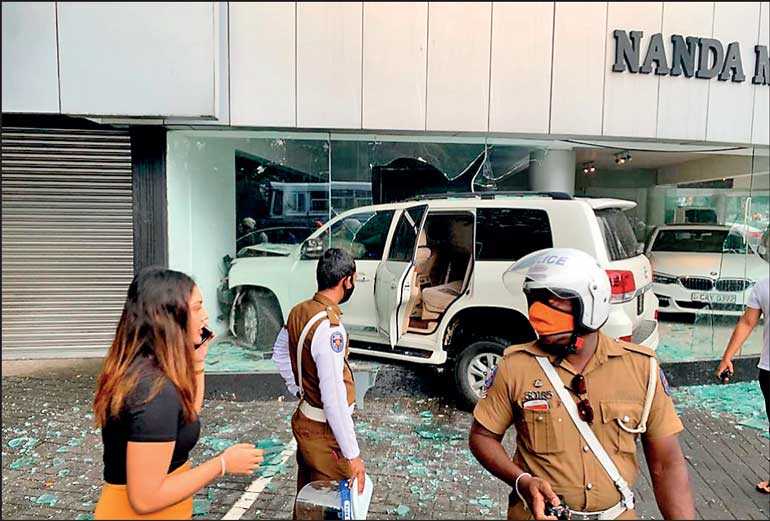 ---
A luxury Land Cruiser vehicle ran off the road and rammed in to the Nanda Motors car showroom on the corner of Albert Crescent and Independence Avenue on Colombo-7, damaging a number of vehicles last afternoon.

According to the Police, the vehicle had lost control while taking the bend and rammed into the showroom. Several vehicles that were displayed at the showroom have been damaged.

No one was hurt in the incident and public property was not damaged, the Police media unit said. The driver of the vehicle, a young female, will likely face charges on failing to prevent an accident and the Cinnamon Gardens Police station is conducting further investigations.