Students will be subjected to two-week quarantine process prior to exams
Only one student per room at hostels
Steps will be taken to hold final year examinations of other streams
State universities will reopen on 15 June for final year medical students, the Government announced yesterday.

Universities will follow health sector guidelines when admitting students and holding exams. According to the University Grants Commission (UGC) Chairman Prof. Sampath Amaratunge, only one student will occupy a room in university hostel facilities, and all students will be subjected to a two-week quarantine process before sitting for their exams.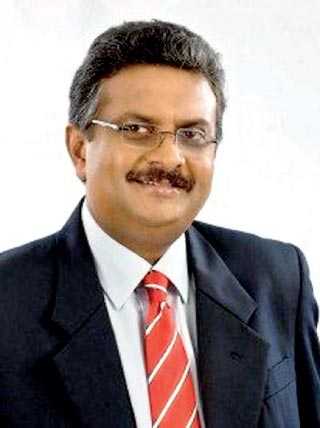 Prof. Sampath Amaratunge
---
"The final year examinations of medical students consist of five multiple choice papers, and takes place over the course of five days," Prof. Amaratunge said, adding that while some universities have completed their clinical programs, others have not. These universities will carry out the clinical programs at hospitals, and their exams will take place for a longer period of time.

He added that the experience gained from this stage of reopening universities will be used to facilitate the reopening of universities for other final year examinations.

The decision was made after discussions with President Gotabaya Rajapaksa, the Higher Education Ministry, University Grants Commission (UGC), and health authorities. During the discussion, it was highlighted that while university lectures were held via online platforms, not all students had access to these.

"The President highlighted this at the previous Cabinet meeting and discussions were held about providing all university students with computers under a special loan scheme or starting a manufacturing process to provide all students with a computer," Co-Cabinet spokesman and Information and Mass Media, Higher Education, Technology and Innovation Minister Dr. Bandula Gunawardena said.

The UGC Chairman explained that online platforms for all 15 State universities are functional and are monitored by the UGC on a weekly basis. With regard to Dr. Gunawardena's comments on the lack of access, Prof. Amaratunge stated that universities have conducted surveys on all students to gain a better understanding on how many students have access to laptops as well as overall participation levels.

Prof. Amaratunge said, "As an example, in the Social Science Faculty of the University of Jaffna, 50% had computers but 90% attended online lectures. Thus the remaining were accessing lectures through their mobiles."