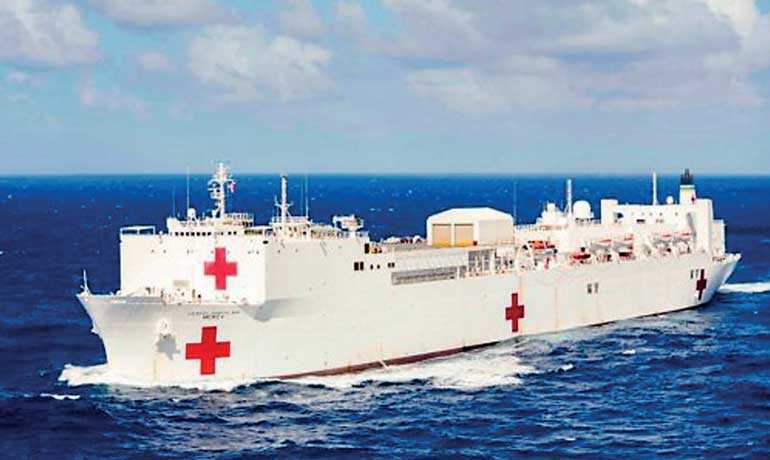 The United States' largest humanitarian assistance and disaster relief preparedness mission in Asia Pacific, the Pacific Partnership will return to Sri Lanka for a second time, the US Embassy said.

The Pacific Partnership 2018 will collaborate and enhance the disaster response capabilities of the US and Sri Lankan navies and foster new friendships, the Embassy said in a Twitter post. During this year's Pacific Partnership exercise, which began in February and runs through June, the Navy hospital ship USNS Mercy will travel to Indonesia, Malaysia, Sri Lanka and Vietnam while the USNS Fall River heads to Malaysia, Palau, Thailand and Yap in Micronesia.

The San Diego-based hospital ship USNS Mercy currently in Malaysia will visit Sri Lanka next. Created in response to the 2004 tsunami, Pacific Partnership is the largest annual multilateral humanitarian assistance and disaster relief preparedness mission conducted in the Indo-Asia-Pacific and aims to enhance regional coordination in areas such as medical readiness and preparedness for manmade and natural disasters.