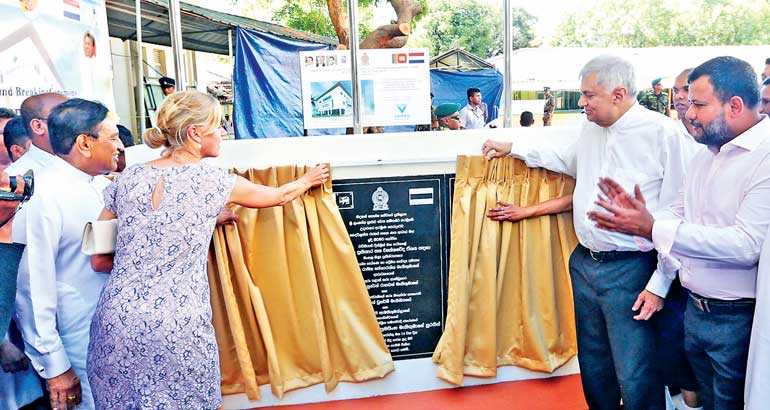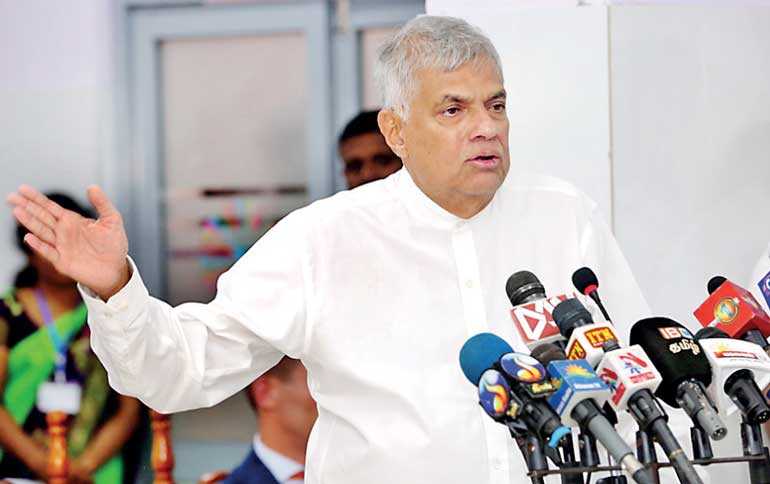 ---
Says UNP will abide by Constitutional Assembly proposals on power devolution, national policy frameworks
Questions how MR and GR can ensure national security when killings happened on their watch
Charges Rajapaksa family only protected loyalists, suppressed detractors
Prime Minister Ranil Wickremesinghe yesterday said the United National Party (UNP) will always abide by the Constitutional Assembly proposals on power devolution and formulating national policy frameworks.

During a visit to Jaffna on Thursday, Wickremesinghe emphasised that whether it is a majority community or minority, the UNP was dedicated to creating a country where everyone could live with pride and honour. He also said as a policy, he accepted that the Tamil people should have the capacity to make decisions independently.

He also acknowledged that there were long-standing ethnic issues that still needed to be resolved in Sri Lanka, but pointed out that could only be done if there was a majority Government in place. Therefore he requested assistance from the Tamil community to build a Government with majority seats in Parliament, in order to find solutions to outstanding issues that concerned minorities, the statement released by the Prime Minister's Office said. Wickremesinghe also questioned how Opposition leader Mahinda Rajapaksa and Sri Lanka Podujana Peramuna (SLPP) Presidential candidate Gotabaya Rajapaksa could promote national security, as when they were in power they only protected those who were loyal to them and not the common man.

"During the previous Government, Nadarajah Raviraj and T. Maheswaran were killed, but the Rajapaksas failed to bring anyone responsible for these deaths before Court. The Rajapaksas either killed or suppressed their detractors. So how can they now come out and say they will ensure national security, when all they did was protect those who were close to them?" he questioned, during a speech at the opening of an agriculture centre in Thirunelveli, Jaffna.