Former United National Party (UNP) General Secretary Tissa Attanayake yesterday in writing said he would support UNP Deputy Leader and presidential hopeful Sajith Premadasa for the forthcoming Presidential Election.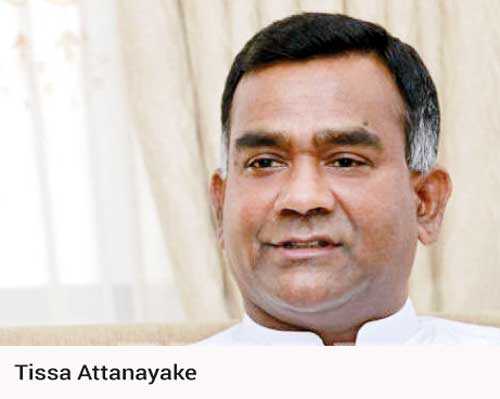 Premadasa on Tuesday invited Attanayake and other ex-members to rejoin the party, pointing out that any issues can be resolved through discussion.

Responding to Premadasa, Attanayake in a letter said that he had distanced himself since the party had ignored his repeated request to nominate a UNP presidential candidate in 2015. "The party had the chance to get the support of civil societies and other political parties but the party did not cash in that chance. Since as I foresaw the unfortunate circumstance that the party is facing at present, I have decided to side-line myself," he said.

Attanayake noted he would elaborate on his decision to side-line himself in his upcoming book. He said he would forget the bitter past and reunite with the party to fulfil the aspirations of the UNP and its supporters.

He also called on other supporters who have distanced themselves from the UNP to join hands with the party and to establish a stable future for the country under Premadasa's leadership.