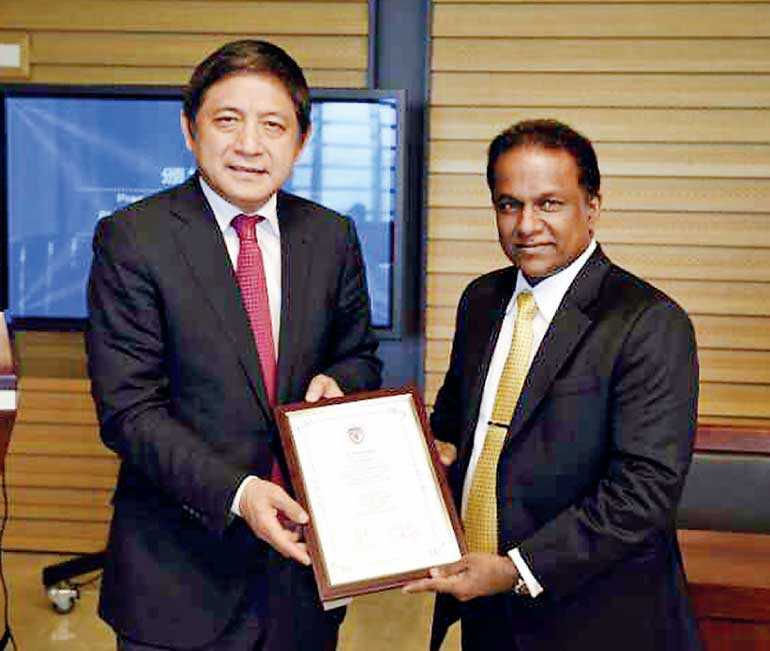 Beijing Foreign Studies University (BFSU) is one of China's best universities in foreign studies committed to introducing China to the world and the world to China, and has fostered over 400 ambassadors and over 1000 counselors thus known as the "Cradle of Diplomats" of China. Currently, the university offers programs of 84 languages, including Sinhalese, Tamil, Sanskrit and Pali. BFSU has signed up bilateral agreements with University of Kelaniya, University of Colombo, Sri Lanka Institute of Development Administration, and National School of Business Management.

Thilanga Sumathipala was accepted for a national scholarship by the Confucius Institute Headquarters of China for a Ph.D. program at BFSU. Thilanga Sumathipala left to China on 15 April to accept the scholarship and commence his program which will be a maximum of 3 years in length. At submission of his thesis, he will be awarded a doctorate. He was warmly welcomed by the delegates of BFSU, along with the institute's Deputy Chief Executive Prof. Yu Yunfeng. Thilanga discussed his Ph.D. program and the thesis with the supervisors of BFSU.

Thilanga Sumathipala met the dean of the University faculty, Prof. Niu Huayong, and indulged in a lengthy and fruitful discussion, speaking of collaborating with the Parliament of Sri Lanka to offer study tours, training programs or degree programs for young Sri Lankan parliamentarians in China

The Grand Welcoming Ceremony was organised for Thilanga Sumathipala at BFSU where the Ph.D. program was introduced, and Sumathipala was presented the BFSU badge, Ph.D. Certificate and Student ID card by BFSU President Prof. Peng Long in the presence of BFSU Vice President Prof. Yan Guohua, Sri Lanka High Commission (China) Deputy Ambassador Shani Kalyanarathna, Confucius Institute directors and supervisory committee members, and BFSU students.

Thilanga Sumathipal obtained his Masters in Public Administration from the University of Colombo, where he also obtained his Post Graduate in Public Management. He was a Professor at Keimyung University, South Korea. He completed the senior executive Driving Government Performance program in April 2006 at the John F. Kennedy School of Government at Harvard University (U.S.A.) and the Senior Executive Program "Building New Ventures" in April 2005 Harvard Business School (U.S.A.). He is also a diploma holder in Photolithography: Graphic Reproduction (1984/1985) and certificate in Printing Techniques (1983/1984) from the London College of Printing (UK).