theprint.in: New Delhi: The first half of 2020 is expected to see a rejig of India's top envoys, beginning with India High Commissioner to Sri Lanka Taranjit Singh Sandhu, who is likely to succeed Harsh Vardhan Shringla as the next Indian Ambassador to the US, ThePrint has learnt.

Shringla will be taking charge as Foreign Secretary on 29 January.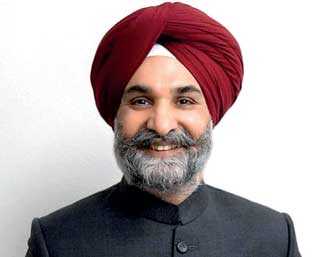 Taranjit Singh Sandhu
Sandhu is believed to be a favourite of External Affairs Minister S. Jaishankar. He was instrumental in forging a fresh relationship between Prime Minister Narendra Modi and newly-elected Sri Lankan President Rajapaksa Gotabaya, after a lot of ups and downs between the two countries in the last couple of years, official sources said.

Before taking over as the High Commissioner of India to Sri Lanka on 24 January 2017, Sandhu was posted in Washington as the Deputy Chief of Mission at the Embassy of India from July 2013 to January 2017.

A 1988-batch IFS officer, Sandhu also has the experience of working at the UN. He was posted as Joint Secretary (UN) from March 2009 to August 2011. He was also at the Permanent Mission of India to UN, New York, from July 2005 to February 2009.

Among more top-level changes, official sources said, the Modi Government is believed to have finalised the name of Jawed Ashraf, a 1991-batch IFS officer and current High Commissioner to Singapore, as its new envoy to Paris.

The Paris incumbent Vinay Mohan Kwatra is all set to pack his bags for Kathmandu.

Kwatra, who was being considered for Washington until about last week, will now be headed to Nepal as challenges between the two countries continue, with the latest one being a tussle on the border issue, sources added.

A 1988-batch IFS officer, Kwatra represented India at the SAARC Secretariat in Nepal as head of the Trade, Economy and Finance Bureau from 2006 to 2010. Ministry of External Affairs Secretary (Economic Relations) T.S. Tirumuti is also in the reshuffle list. He is likely to be soon posted as India's next High Commissioner to London as Ruchi Ghanshyam superannuates in April.

Apart from this, the Modi Government is also considering the name of MEA spokesperson Raveesh Kumar as India's next High Commissioner to Singapore. Kumar is also the frontrunner as the next Ambassador to Austria.