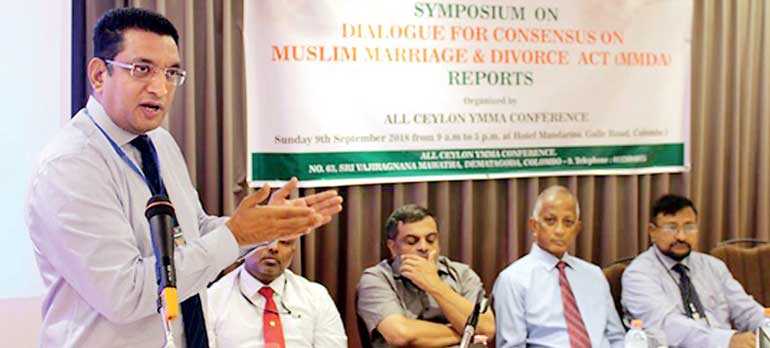 By Ashraff A. Samad

A Symposium on Muslim Marriage and Divorce Act Reports was held at Hotel Mandarina Colombo 3 on 9 September organised by All Ceylon YMMA Conference. This was held to reach a consensus on the differences of view that prevail in the Report.

The Symposium focused on the contentious issues in the Report. The participants were invited from among the cross section of the Muslim community comprising Ulamas, lawyers, Quazis, Registrar of Muslim Marriages, representatives of civil societies and women's organisations.

A fruitful discussion took place among the 109 participants who were present. A certain consensus was reached over the differences that prevailed in the said Report. The program was organised under the Chairmanship of K.N. Deen. The moderator were Javid Yusuf, Attorney at Law.