---
Warns of attempts by confidence tricksters to gain public trust by pretending to have influence with President
The President Media Division (PMD) yesterday said they had received reports of certain individuals and groups misusing President Gotabaya Rajapaksa's name and pretending to be his representatives for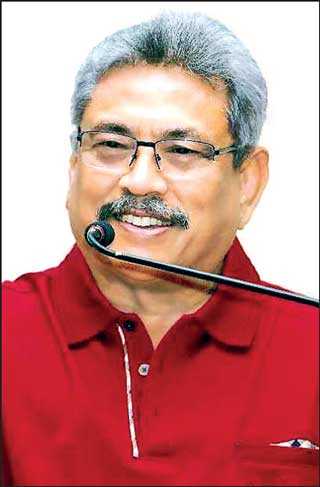 President

Gotabaya Rajapaksa
personal gain, and strict legal action would be taken such people attempting to misuse the President's name.

Issuing a statement, PMD said any individuals that attempt to mislead the public pretending that they are capable of helping get political appointments, appointments, and tenders will be severely dealt with. PMD also stated that the public should not be taken in by individuals who pretend they are capable of influencing the President.

"President Rajapaksa's policy is to always adhere to the accepted procedure and process. No one can persuade the President to grand positions, appointments and tenders outside the accepted procedure," said in the statement.

The PMD also requested the public to be vigilant of such individuals who misuse the President's name and inform the Presidential Secretariat of them.