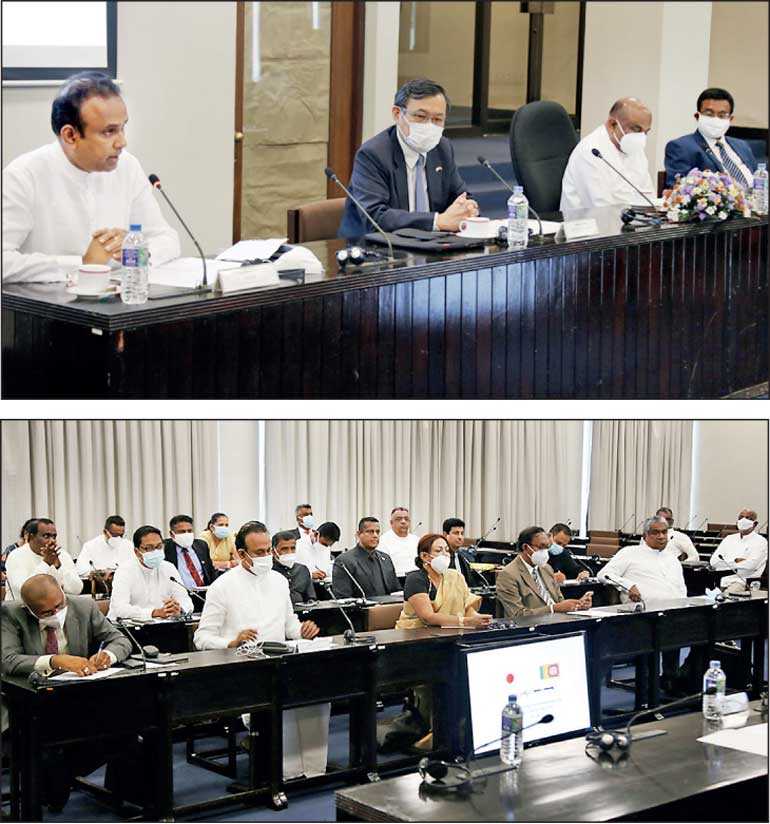 On 21 April, the Sri Lanka-Japan Parliamentary Friendship Association meeting was held in the Parliament under the patronage of Prime Minister Mahinda Rajapaksa, Speaker of the Parliament Mahinda Yapa Abeywardana and Leader of the Opposition Sajith Premadasa. Ambassador of Japan to Sri Lanka Sugiyama Akira was invited to the meeting.

On this occasion, Minister of Plantation Dr. Ramesh Pathirana was elected as the President while Selvarajah Kajendran, J.C. Alawathuwala and Premanath C. Dolawatte appointed as Vice Presidents. Anura Priyadharshana Yapa was appointed as the Secretary and Sivagnanam Sritharan and Major Sudarshana Denipitiya appointed as Joint Assistant Secretaries and Ajith Rajapakse appointed as the Treasurer of the Sri Lanka-Japan Parliamentary Friendship Association.

Addressing the gathering, Ambassador Akira stated that as democratic countries in Asia, Japan and Sri Lanka have for decades enjoyed the vibrancy of a multi-faceted partnership for which parliamentarians of both countries have been playing crucial roles.

Whilst congratulating the newly elected office bearers of the Friendship Association, Ambassador Sugiyama invited the members to renew cooperation with their Japanese counterparts, and to further strengthen interactions including organising member's visit to Japan.

In closing, Ambassador Sugiyama also highlighted that he looked forward to working with this esteemed association to broaden the scope of our bilateral relations over the next decades to come, as both countries approach the 70th anniversary of the establishment of diplomatic relations next year 2022.