The Government will continue to provide special security in the Gintota area as a precautionary measure and additional police battalions and the Police Special Taskforce (STF) will be positioned at Gintota, although the area remains calm at the moment.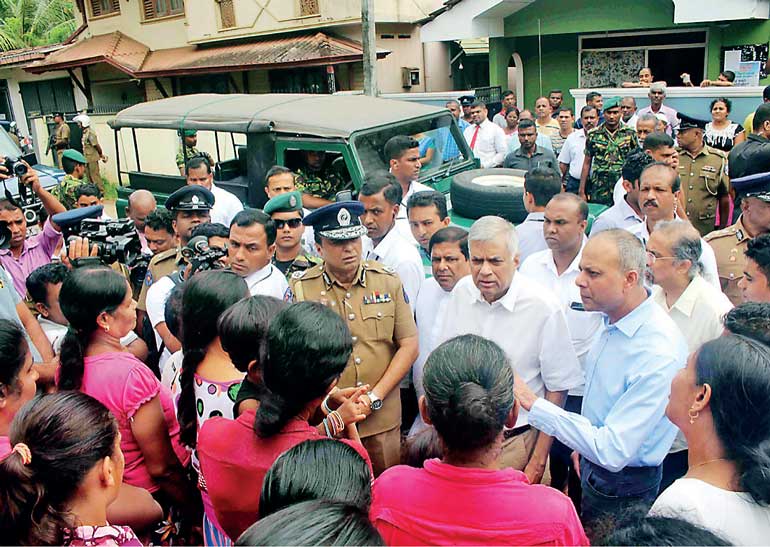 Prime Minister Ranil Wickremesinghe, along with Law and Order Minister Sagala Ratnayaka and Home Affairs Minister Vajira Abeywardena, visited the area yesterday and inspected the houses and properties that were damaged due to the clashes on Friday night.

The Prime Minister called for a report on the incident and Law and Order Minister Ratnayaka directed IGP Pujitha Jayasundara to attend to the matter.

The Minister also instructed the IGP that security in the area should not be relaxed until further notice.

He also ordered the Police to visit the houses of the victims and record their complaints.

The Minister again urged the public not be misled by false information and fake news which stirred up communal tension.