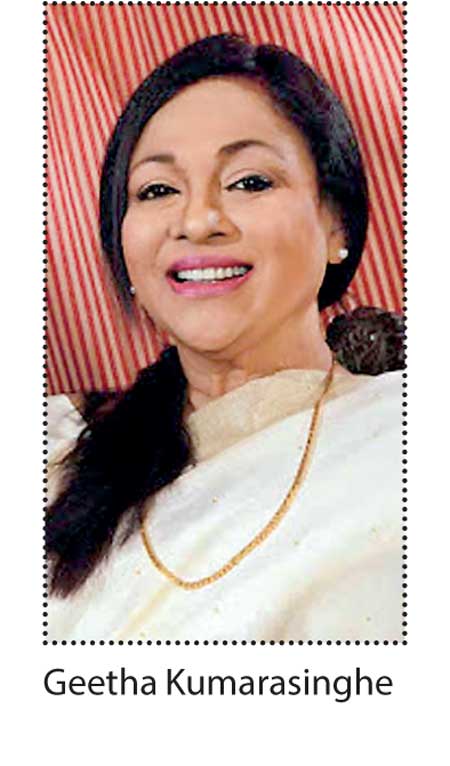 Based on a recent Supreme Court confirmation to disqualify the popular Sinhala movie star Geetha Kumarasinghe from being a Parliamentarian, Speaker Karu Jayasuriya has instructed parliamentary officials to remove her member privileges.

According to the Supreme Court judgment, Kumarasinghe, who held dual citizenship, was disqualified from being elected as a MP on 17 August 2015 - the day of the election - and on 1 September 2017 when she took oaths as a Parliamentarian.

Dismissing Kumarasinghe's appeal, the Supreme Court bench ruled that the Court of Appeal was correct in its 3 May ruling to issue a Writ of Quo Warranto declaring that the Galle District MP was disqualified from being a Member of Parliament.

Even though the Supreme Court also directed the registrar to send the judgment to the Secretary-General of Parliament immediately, the respective documents had reached the Speaker on Monday. Following the procedure, Parliament has informed the Elections Department that Kumarasinghe's seat has been vacated and she was no longer considered a lawmaker.

According to the Supreme Court decision given on 1 November, as per Article 91/1/1/13 of the Constitution, a person holding dual citizenship at the time of nomination and taking oaths cannot function as a Member of Parliament.