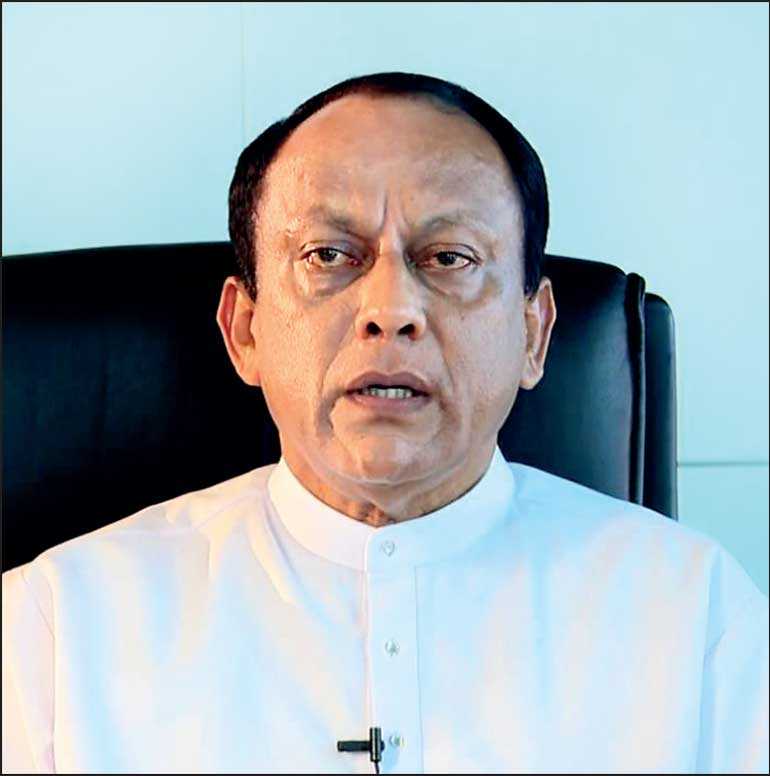 Lakshman Yapa Abeywardena
---
Calls to maintain party's campaign standards
Lakshman Yapa calls public to demand explanation from SJB over allegation about financial misuse at CCF
The Sri Lanka Podujana Peramuna (SLPP) yesterday called on all its candidates to strictly follow election regulations and health guidelines during the last week of the election campaign to protect the reputation of the party.

Issuing a media statement, SLPP General Secretary Sagara Kariyawasam made the request, pointing out that the SLPP has been able to maintain its standards throughout the election campaign to set an example to promote the importance of eco-friendly election campaign.

"So far we have been able to conduct a peaceful and eco-friendly election campaign under the supervision of President Gotabaya Rajapaksa and Prime Minister Mahinda Rajapaksa. We view this as not just a win for us but also for the entire nation," it said.

The SLPP acknowledged that some election violations have been reported and such cases have been highlighted due to the overall peaceful environment. In the statement, Kariyawasam also requested all SLPP candidates to refrain from any incident that violates election regulations to tarnish the party's reputation.

It also noted environmentalists had stated that comparing to previous elections, the use of plastics were minimum and pointed out that was positive the trend to follow.

The SLPP at the beginning to its election campaign called on all its candidates to refrain from using plastic and follow its Presidential Election's campaign methods.

Meanwhile, former parliamentarian Lakshman Yapa Abeywardena charged Samagi Jana Balawegaya (SJB) Leader Sajith Premadasa over alleged financial irregularities at the Central Cultural Fund (CCF) that revealed in a Prime Ministerial Committee's report.

According to the report Rs. 11 billion was misappropriated during the three year period from 2016 to 2019 and in the report, the committee also called for legal action to be taken against those responsible for the fraud.

"I call on the public to ask about these allegations from the Samagi Jana Balawegaya (SJB) candidates and demand an explanation about the findings in this report. This is an independent committee report, therefore, this is not something based on politics, which I think the public has a right to know the SJB's response to this," he said.