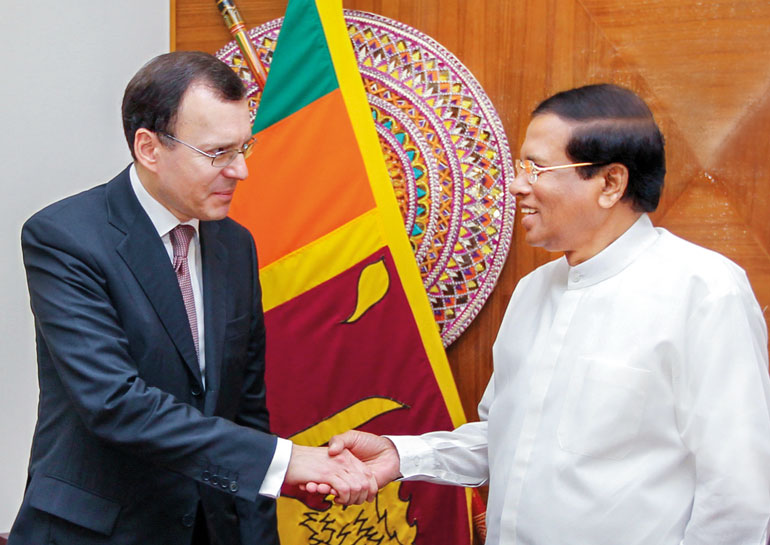 A delegation from the Russian State Atomic Energy Corporation (ROSATOM) yesterday met with President Maithripala Sirisena during a tour to increase science related diplomatic relations between the two countries.

The five-member delegation, including its Deputy Chief Executive Officer of ROSATOM for International Relations Nikolay Spasskiy, participated in this meeting.

The delegation arrived in the country with the aim of granting scholarships to uplift science, technology and research streams in Sri Lanka as well as to strengthen cooperation between the two countries in power and energy, industrial and agriculture sectors.

Further discussions were made on implementing long and short term projects in cooperation with the Ministry of Power and Renewable Energy and Ministry of Higher Education and Highways.

President Sirisena pointed out the long term diplomatic relations between the two countries and appreciated the friendly support given by Russia. President Sirisena also expressed his heartfelt gratitude to Russia on successfully negotiating to remove the Russian tea import ban by clarifying the issue, and asked the delegation to convey his special thanks to President of the Russian Federation Vladimir Putin in this regard.

Minister of Science, Technology and Research Susil Premajayantha and Ambassador of the Russian Federation to Sri Lanka and Maldives Yury Materiy were also present on this occasion.