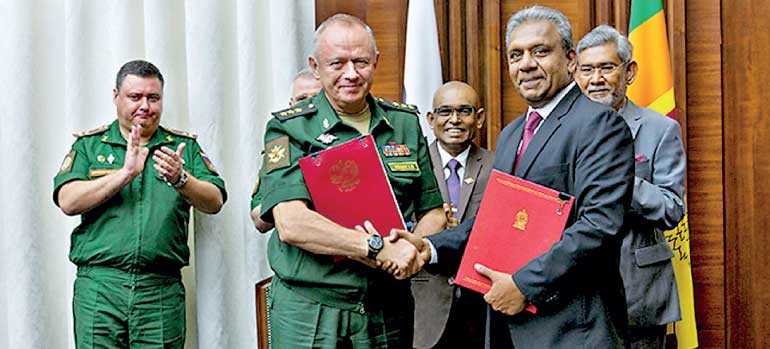 Secretary to the Ministry of Defence Kapila Waidyaratne, who was in Russia on an official visit, met Russia's Deputy Minister of Defence Colonel General Alexander Fomin last week.

During the meeting Secretary Waidyaratne and the Russian Deputy Minister had cordial discussions on matters of bilateral importance including military technical cooperation. An agreement was also signed by both parties on military cooperation during the visit.


During his visit, the Secretary attended the 11th Spasskaya Tower International Military Music Festival as a special Guest of Honour upon an invitation extended by Russia. The Spasskaya Tower is an international music fiesta staged in the city of Moscow. The Sri Lanka armed forces military band performed at the festival for the first time this year.