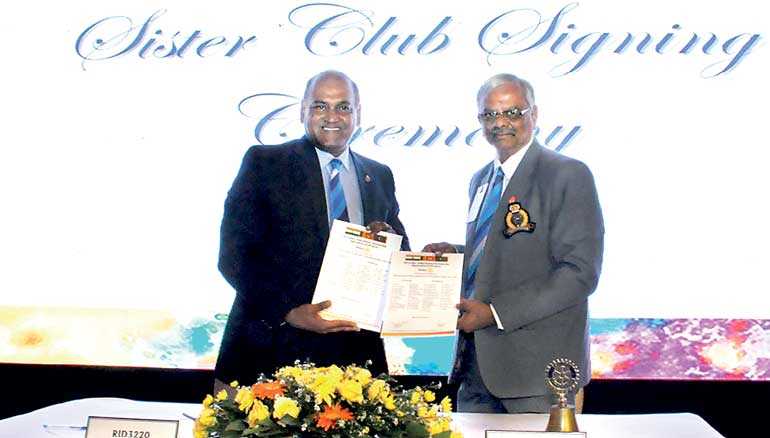 Rotary International District 3220 (Sri Lanka and Maldives) Governor Dushan Soza and Rotary International District 3231 (India) Governor C.R. Chandra Bob sign the partnership at the Hilton Colombo

By Maleesha Sulthanagoda

The Rotary International District 3220 (Sri Lanka and Maldives) earlier this week marked their partnership with the Rotary International District 3231 (India) at the Hilton Colombo.

Speaking at the event, Rotary District 3220 (Sri Lanka and Maldives) District Governor Dushan Soza said that District 3220 was going to focus more on rotary values and fundamentals when carrying out future projects.

"We hope to bring about a lasting change to the community around us. That is exactly what we are trying to achieve through this partnership. We hope to develop this relationship further and do good to the community around us. This year we are also emphasising the importance of the Rotary values. We hope to be a district where every project being executed by the clubs are going to be mapped in conjunction with the Rotary values. Through this partnership, I also see a pathway for both of our rotary values which are based on diversity, to coincide and better each other," he elaborated.

Rotary District 3231 (India) District Governor also speaking at the event gave context on the current projects that they are engaged in, and highlighted some of the projects that they are planning to execute in the future.

"We are looking at a number of projects to be conducted in India as well as Sri Lanka. As we go along, our two districts will continue in our success during the coming years. We currently have many projects going on here, as well as many in India. We have about 10-12 global projects in action at the moment. We also have joint projects with Sri Lankan rotary clubs. We also have a goal of building 250 houses in India, and other projects as medical camps, education programs, literacy programmes in the works," he said.

The 3231 District Governor also notified Rotaract and Rotary club members and representatives about the multi-district meeting that is being organised by the Rotary District 3231, which is set to be held on 1 and 2 December 208. The aim of this is to surge the impact of Rotary movements in the modern society.

Former Rotary International President K.R. Ravindran congratulating the two districts on marking the partnership, noted that there are a lot of things left to do for both of the districts in order to affect their respective societies.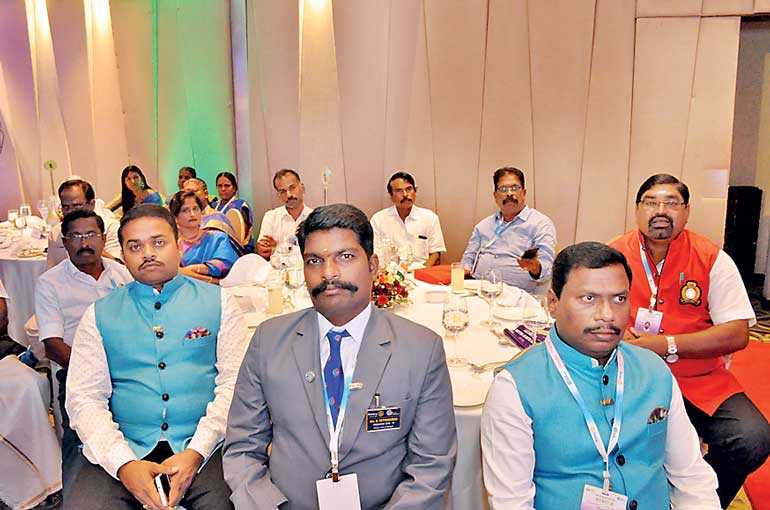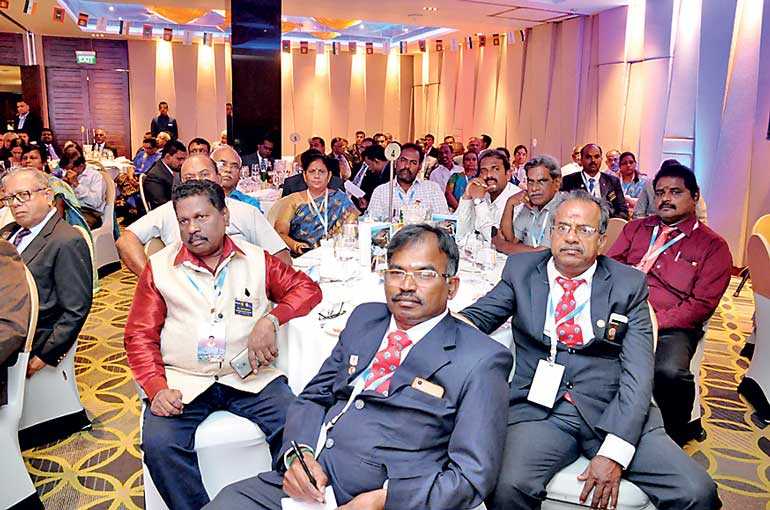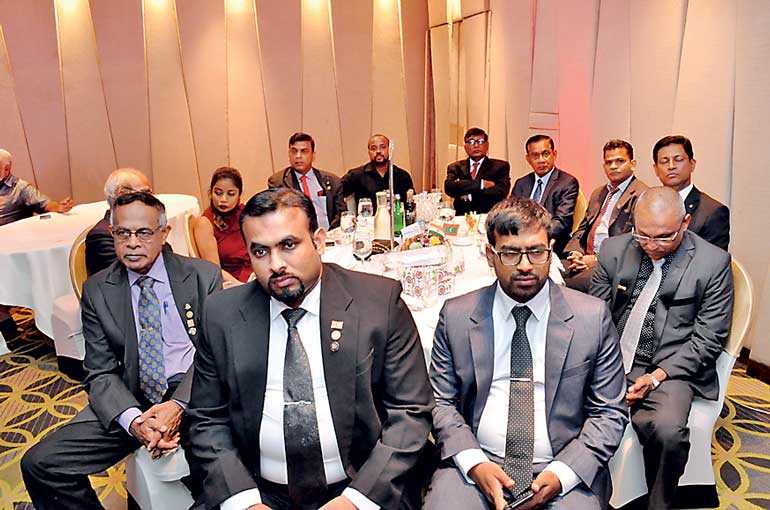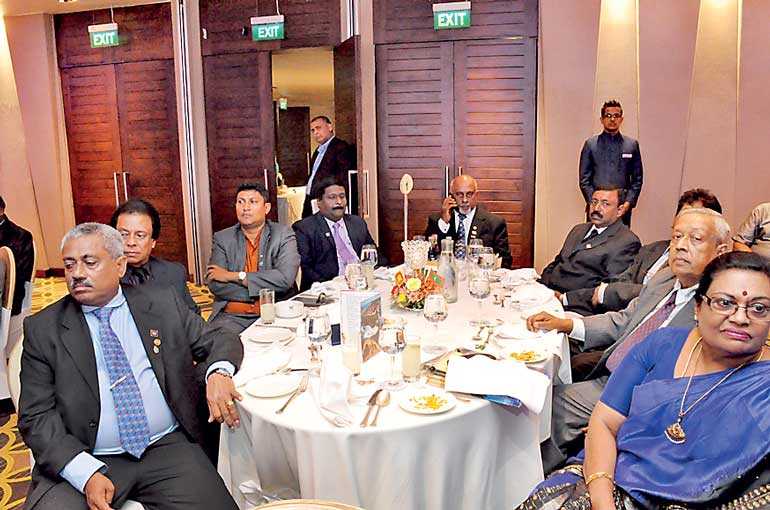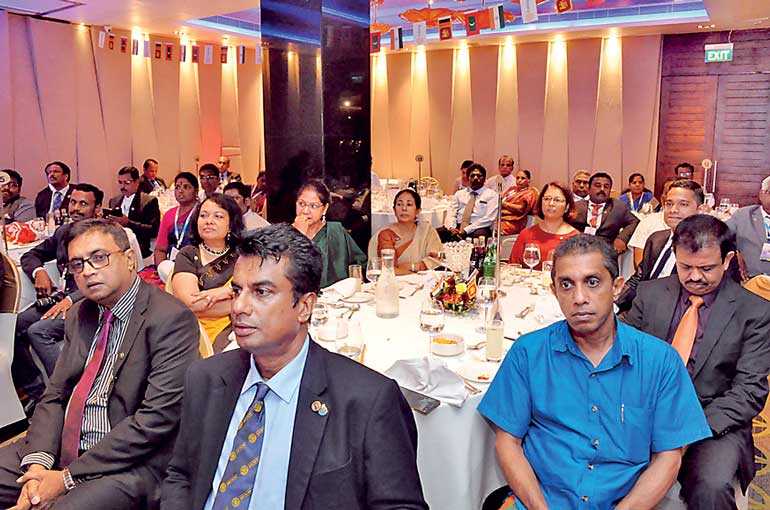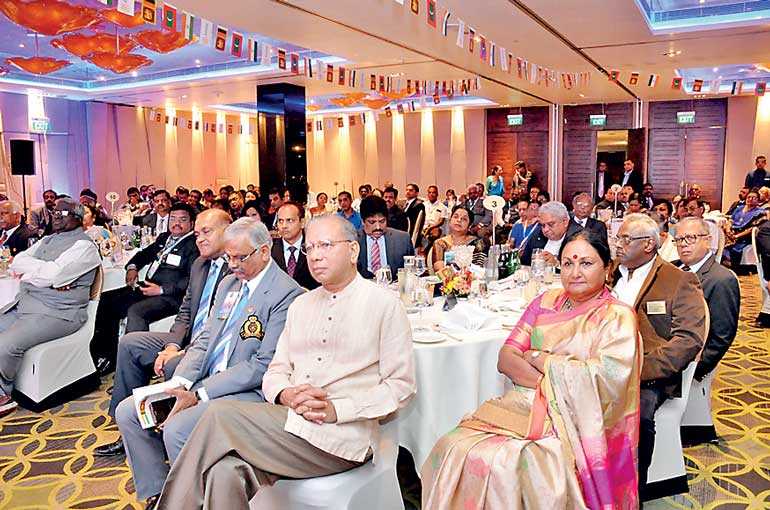 Pix by Lasantha Kumara