Says other 'special people' have had the privilege in the past
Claims he went abroad on PM's insistence due to possible security threats
Says threats still continue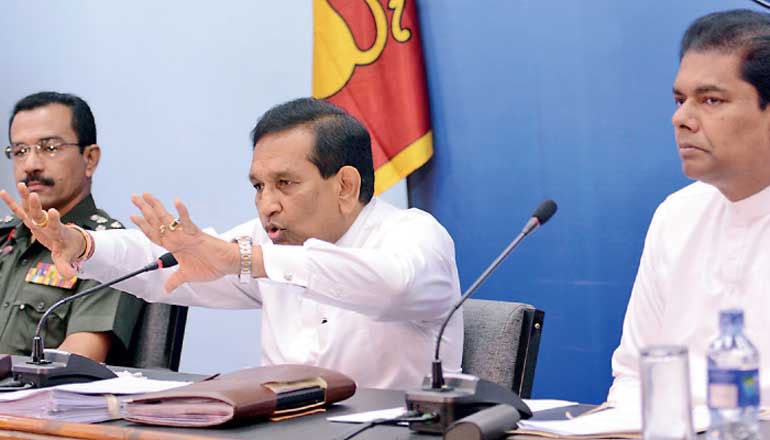 By Chathuri Dissanayake

Irate Health Minister Rajitha Senaratne defended his decision to take Rs. 10 million from the President's fund for his medical treatment in Singapore stressing that he was not the "only one" to do so.

Cabinet Co-spokesperson Senaratne insisted that the funding assistance given was at the discretion of the President of the country and "special" people such as artists and intellectuals had been given special consideration in awarding money such as he was given.

"I am not the only one who has taken from the fund; there are a lot of other MPs who have taken money from the fund. There are many other special people who were given the same treatment as I was," he insisted. The Minister came under fire last week for taking Rs. 10 million from the President's fund when ordinary citizens were only granted funding assistance of Rs. 150,000 for similar ailments.

The Health Minister also said that he was taken to Singapore for treatment on the insistence of Prime Minister Ranil Wickremesinghe as there were security risks involved in undergoing treatment through the Sri Lankan healthcare system. The Minister said that under the prevailing political climate at the time there were significant fears that his treatment may be due to the actions of his political enemies.

"MDKS was advised to stay in London, he did not do so, Sobhitha Thera was asked to take treatment abroad but he refused so there were genuine fears. There were talks of black magic, although I do not believe in those I was forced to receive treatment abroad. It only takes one person to tamper with the treatment, it doesn't have to be a doctor," he said.

The Minister also claimed that he is now facing threats due to hardline decisions he has taken to reduce the price of medical drugs to ensure accessibility to the public. Further, he said that the ministry has already identified one drug company which is "conspiring with trade unions to oust" him from his post. Senaratne said his decision to reduce the prices of 48 essential drugs has improved accessibility to drugs used for treatment of non-communicable diseases which has become difficult to control in the country.

Denying allegations made by the JVP MP Anura Dissanayake about the shortage of drugs in the State healthcare system, the Minister said that there is a foolproof online system in place to obtain drug supplies for all hospitals in the country. Senaratne alleged that Dissanayake was lying in Parliament regarding the shortage.