---
UNP leader and former Prime Minister Ranil Wickremesinghe yesterday denied he was involved in any conspiracy to assassinate a fellow MP, and questioned how the phone recordings which were taken into custody by the Police were leaked to Government MPs and the media.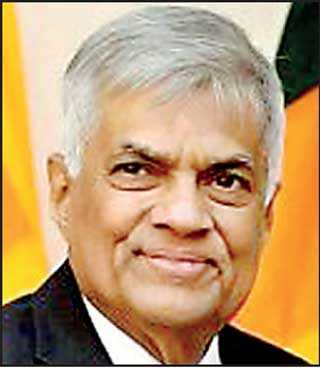 Ranil Wickremesinghe


Wickremesinghe made these comments in response to the allegations made by Minister Mahindananda Aluthgamage regarding a leaked phone conversation between the former Prime Minister and MP Ranjan Ramanayake, which the Government MP claims was a plot to assassinate him.

"I am not a conspirator. As soon as I knew about this, I made a statement in Parliament. These CDs were taken over by the Police from Ranjan Ramanayake's residence in Madiwela. Therefore, the Speaker could ask the Police to get the CDs and inform him if any MP has been involved in such an incident," the UNP leader said.

He added that during the raid on MP Ramanayake's residence, the Police had taken some tapes into custody, but there are serious questions about how these are being circulated among the media and social media.

Therefore, Wickremesinghe called on the Police to take these tapes into custody, conduct an investigation, and initiate action against anyone who has committed any crime.